If you don't know to join coins to build a top team, follow these making coins tips for FIFA 14 Ultimate Team.
The Best of the Making Coins Tips: Buy Low, Sell High
One of the best ways to earn coins in FUT is on the Transfer Market. The Transfer Market is where you can purchase any item for your squad or sell items you no longer need.
The Transfer Market also allows you to buy and sell FUT player items. The value of players on the market changes constantly. Playing the Transfer Market is a great way of finding undervalued players and earning coins by selling them at a higher price. As you explore the market focus on specific players and get a sense of their average price. Look out for players that are undervalued and place a bid or choose to Buy It Now (if that option is available). Once you've won your transfer bid you can re-list the player on the market for a higher price and wait for someone to buy him!
The best thing about the FUT Transfer Market is that no matter where you are or what time it is, the market is always open! The Transfer Market has busy and slow periods during the course of a day, meaning the value of an item vary greatly over 24 hours. Your goal is to figure out the ideal time to buy or sell!
Another good way to quickly build your squad is by purchasing packs in the FUT Store. With packs, you have the chance of finding coveted Team of the Week player or that big, highly-rated player that sells for a lot of coins on the Transfer Market!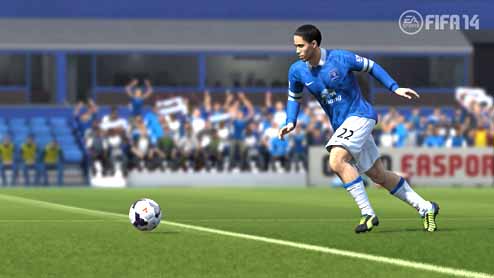 Make a Blockbuster Transfer
Like Gareth Bale in real life, you too can make a blockbuster move in the Transfer Market. From your favourite player to your favourite kits, the Transfer Market has any and every item you could possibly want for your squad. The best thing about the Transfer Market is that it's always open and accessible from your console, via the FUT Web App on your PC, or on your mobile phone with the EA SPORTS Football Club Companion App!
When you've spotted an item you want on the Transfer Market, you see the bid price escalate depending on its demand. As the transfer deadline looms, don't be surprised when last-second bids start appearing. If a last-second bid is placed, the time remaining in the listing will increase, giving bidders another chance to win that player.
Last-second bidding can be tense! Just when you thought you have secured your item, another user can outbid you at the last moment. A good piece of advice is to not get too invested in last-second bidding and avoid spending more than you're initially willing to pay for that player. Try and have a good idea of how many coins you want to spend on an item and if the bid exceeds that, move on to the next bid!