Manchester City and EA Sports have renewed partnership for a further three years, continuing with FIFA 14.
Manchester City and EA Sports have renewed partnership
EA Sports will continue to be the Manchester City's official gaming partner by three more years, after both have extended their deal.
According to City's website, "the alliance has been a big hit with fans over the last two years and has witnessed a number of innovative collaborations between the parties". They also believe that this "partnership has brought City fans closer to the action than ever before with FIFA gaming pods installed in the Etihad Stadium's Family Stand and an EA SPORTS Blue Zone – an experiential gaming hub – in the heart of the club's pre-match fan entertainment area, City Square."
Hospitality guests on match-days have also been catered for via the creation of a bespoke EA SPORTS ten-seat box, complete with luxury gaming chairs, a 42" LED screen, gaming consoles and all of the latest EA titles. Most significantly away from the pitch, has been the Club's rapid growth in global popularity within the FIFA series.
Both sides have shared some words to the press about the Manchester City and EA Sports partnership. On the Manchester City side, Tom Glick, Chief Commercial and Operating Officer said that "EA SPORTS is one of the best known brands in the world, not only within the games industry, but also among sports fans the world over. Proof positive of the appeal to our supporters is that registrations among City fans for FIFA 13 – one of the all-time top selling global games – has way exceeded the 400,000 mark. This is a remarkable figure and is testament to the strength of this now established partnership"..
On the EA Sports side, it was Jamie McKinlay, VP Marketing, who has showed their satisfaction with this renew:"We're delighted to be extending our partnership with Manchester City. The Club has proved themselves to be forward thinking in their approach, with a willingness to expand and digitise their partnership efforts through EA SPORTS FIFA. This has proved a huge success and we're only too pleased to be able to continue our relationship".
The three-year extension was announced in Hong Kong as part of City's summer pre-season tour and will enable City to continue reaching its global network of fans via digital content.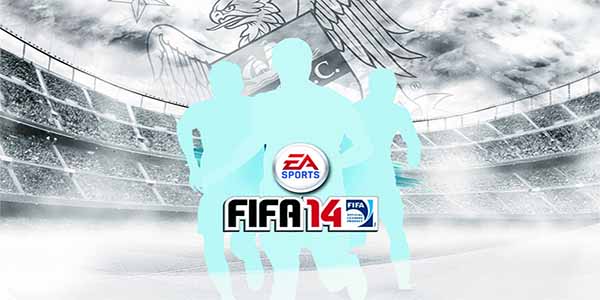 One of the first initiatives after the Manchester City and EA Sports deal will be the "EA Sports Competition". As it happened in previous years, it will be possible to download club custom covers of FIFA 14. The new thing is that will be possible to choose the three players that will appear on the Manchester City FIFA 14 cover. You just need to go to City's website, choose the 3 MCFC players to appear on the cover and get the chance to win a signed MCFC shirt, a retro EA SPORTS and an iPhone 5 case.