Manchester United agrees a partnership with EA Sports for FIFA 17, FIFA 18 and FIFA 19 becoming the official video game partner.
Manchester United agrees partnership with EA Sports
The three-year global partnership is being celebrated with the release of new, in-game imagery across Manchester United social media channels, helping to promote the forthcoming EA SPORTS FIFA 17 football game.
Manchester United also takes center stage in EA SPORTS' promotion of FIFA 17 The Journey, a narrative-driven mode available only on the latest generation of consoles, where players live their Premier League story through Alex Hunter, a young apprentice who gets his shot at the big time. The trailer, which can be seen next, shows Alex starting his journey at Old Trafford.
Throughout the partnership, EA SPORTS will gain access to United players for a unique FIFA tournament during the season, and gaming pods will be set up in the stadium as well as the Aon Training Complex.
The main focus of United's work with EA SPORTS will be online, as this partnership will allow fans to gain unique access to Manchester United through FIFA 17. Fans will be able to access exciting content, including interactive experiences, social campaigns, wallpapers and FIFA 17 covers they can download from ManUtd.com, providing new and innovative ways for supporters to get closer to the Club.
Manchester United Group Managing Director Richard Arnold comments:
"The ability to bring sports fans together is in EA SPORTS' DNA. By having these innovators on board with our family of global partners, we're pledging to our 659 million followers that they can look forward to great content and concepts over the coming seasons. That much is evident in the exciting content released today and the trailer for FIFA 17 The Journey, drawing on our unrivalled record of giving youth a chance. This announcement will no doubt excite many of our younger fans, and indeed some of our players, who will have grown up with the franchise and other EA SPORTS phenomena."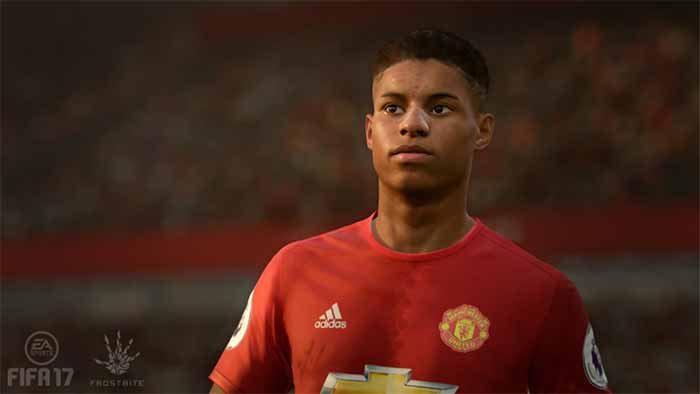 EA SPORTS Vice President of Marketing Jamie McKinlay added:
"We are very excited to be joining Manchester United as a global partner. It's a great opportunity for us to create even more authentic experiences for our players and bring fans of one of the most storied clubs in the world closer to the team and its star-studded line-up."