2020 was a bumper year for the gaming market as sales of video games and hardware reached their highest figures in recorded history. Split between console, PC and mobile gaming, the global industry posted a revenue of $159.3 billion, a 9.3% growth from the previous year. Every section demonstrated growth, with the biggest improvement seen by smartphone games – up 15.8% from the previous year.
The gaming market is now dominated by mobile games, which now account for 48% of all downloads. The rest is split between PC and console games. The two markets are decidedly different; mobile games are much cheaper to purchase than PC/console games, but there are more options on the market, making it harder for one developer to become dominant. Mobile games also appeal more to casual gamers, as they are simpler and can be picked up and played in small bursts. In contrast, more serious gamers have stayed dedicated to PC and console games.
The Top Gaming Genres
Different games appeal to different players, and if you look at any gamer's collection, you'll probably see a predilection for one genre over others. The most popular video game genre is role-playing games, where players take control of a character and fully immerse themselves in their world. Some games give players the chance to create or customize their own character, for a truly personalized gaming experience.
Another hugely successful gaming genre is sports games. These put players in charge of a team of their choice, either to manage tactically, play matches with, or both. Pretty much every sport is available as a game – from UFC to golf, NFL to athletics – but it is soccer which dominates the marketplace. Not only is the FIFA franchise the best-selling sports franchise, but it is also number six on the list of all time sales in any genre.
In third place on the sports list is Pro Evolution Soccer, FIFA's main rival for decades. While the two have battled for control since the early 1990s, over the last few years FIFA has dwarfed PES in sales and it looks like it has finally grasped the crown.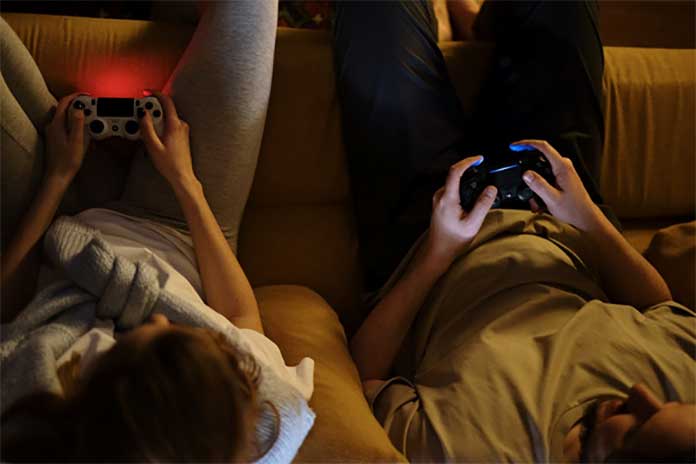 Soccer games allow for multiplayer fun with friends.
Soccer Themes
Soccer games are so popular that other styles of gaming have cashed in on their success by borrowing the theme. Football Manager has sold more than 18 million copies worldwide and there are plenty of other simulation games which use the same ideas of managing a team to success. While they don't have the licenses to use real teams and players, the idea remains the same, with gamers managing fictional teams to success. These simulation games are especially popular on PC and mobile, bringing the sport to a wider range of players.
Online casinos are another example of using soccer to appeal to players. At 888 Casino, one of the UK's most popular online casino sites, you can play several great soccer-themed slots. For a realistic feel, try Gold Cup Slot. The game features five spinning reels festooned with 3D soccer jerseys, players and shots on goal. There are five paylines, wild and special features, and a respectable RTC of 96%. For a more comical approach, try Foxin' Wins Football Fever, the sporty sequel to the hit slot Foxin' Wins. Featuring Mr. Fox and his adorable cubs, this game combines all the fun of the sport with the good fortune of a game of chance. If soccer isn't your sport, this champion operator also has a vast range of exciting themes, from history to horror, in its impressive online slots lobby page, where you can choose from thousands of games.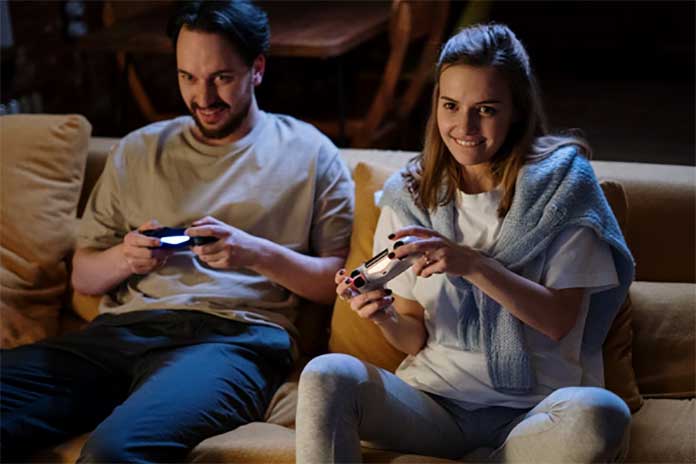 Soccer games like FIFA are the most popular sports games on the market.
Soccer in the Gaming Market
It's already been mentioned that sports games claim a large section of the marketplace, and soccer is the most popular game within that genre. The problem with trying to measure the success of sports games is that different sports are popular in different countries. Madden NFL is the second best-selling sports game despite NFL being a predominantly American sport. This would suggest that most sales are in the US, and that a large percentage of US gamers play these titles.
But soccer is a truly global sport that is enjoyed by nations on a scale unparalleled by any other activity. The FIFA games allow you to play as any team from any country or league, giving it a uniquely global appeal and the ability to reach every corner of the market. While Madden NFL might be in second place, the franchise has sold half of the total number of games that FIFA has sold, and the two have been selling for a similar amount of time. It's unlikely that any other sport is going to knock soccer off the top sport, so it will likely continue to dominate the sports game market for some time.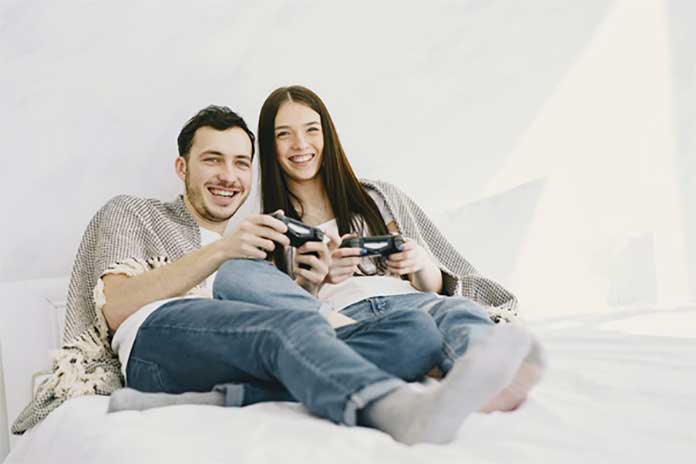 Playing a soccer game on your mobile or console can be just as exciting as being at the match
Conclusion
It's hard to put an exact figure on soccer's dominance of the sports game market because it is a theme which has been taken on by other games. But when you examine each section, it isn't hard to see how popular it is. There are more soccer manager games and soccer slots than any other sport, and the launch of the next game in a franchise is one of the most hotly anticipated events in the gaming calendar. While soccer may not dominate the gaming sector as a whole, it is definitely world champion of the sports genre.