Last weekend was an occasion not to be missed for FIFA aficionados, as two Season 2 Road to London regional finals took place in Vancouver, Canada. In less than two days, 63 FIFA 17 FUT Champions players from two regions met to compete against one another with the hopes of being named champion of either the Americas or Rest of the World regions. The weekend held many memorable moments, but none more remarkable than Giuseppe 'XGUASTELLAX' Guastella and Mosaad 'MSDOSSARY7' Aldossary battling their way to very hard fought victories, and putting a finishing stamp on the tournaments as they were crowned champions in their respective regions.
FIFA 17 ROTW Final Season 2 Winners
The spectacular series of Season 2 events kicked off on Friday with the Rest of the World contenders fighting to have their names officially entered into the FUT Championship roster, which will be held in the Adidas Base Berlin on May 19th and 20th. The next day players from the Americas region followed suit battling one another until the end. All eyes set on the final goal of continuing down the Road to London to the Grand Final in August.
The new Regional FIFA 17 FUT Champions Players
Guastella showed his skills to the world once again after having competed already five times in FIWC end rounds! The American lost only one game in the group stage of the tournament. In the final, he was able to defeat New York FC's fresh signing Christopher 'NYC_CHRIS' Holly with his explosive attacking style and an overall score of 4-1. Saudi Arabian Mosaad Aldossary was crowned the winner of the ROW regional final as he crushed his opponents, not showing any kind of weakness during the entire competition. Aldossary showed his talent to the world by not losing a single game in the whole
competition and is now definitely one of the players to watch in the FUT Championship in
Berlin.
About the FIFA Interactive World Cup and the Road to London
The FIFA Interactive World Cup, along with its qualifying tournaments on the Road to London, is the largest gaming tournament in the world. The virtual football championship is organised by FIFA and its presenting partner EA SPORTS™. The tournament has already enabled over 6 million football fans from all around the world to fight for the title of the best FIFA player 2017. This year's winner does not only receive $200,000 USD prize money, but also an invitation to the Best FIFA Football Awards and with that the chance to meet the best football players in the world.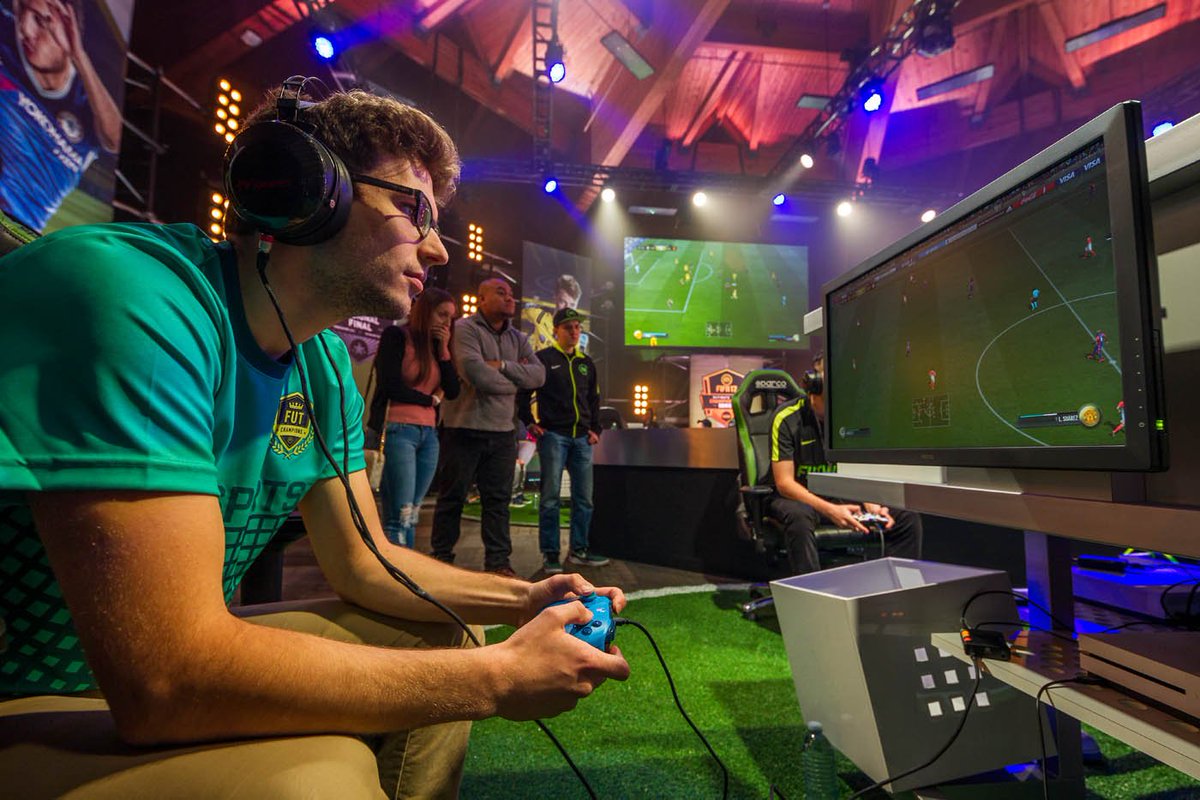 Road to London Season 2 Regional Finals
Rest of World Participants (qualified players for Ultimate Team Championship in bold):
Mosaad "MSDOSSARY7" Aldossary
Shun "FIFANTOMCR" Okabe
George "GCCHELSEA" Cleaver
Aloysius "IKLAX" Lee
Campbell "HONURBLY AIRBRN" Knowles
Abdullah "IBRAVE HEART Z" Aljoudi
Oliver "LIGHTXI" Wrobel
Aiden "KRIZMPLAYZ" Keevers
Abdullah "JETMRKEN" Athebaiti
Nathan "THE NABSTA" Kennedy
Trevor "SUPERSTAR655" Meehl
Joshua "KOOLKIWI777" van Eeden
SunYong "RYANLIZ 0606" Yun
Joseph "OHNOAGOAT" Nassar
LUM "ELDERBASSOON647" Ming
Jamie O'Doherty "XXJAAMIIEXX" Gavros
John "JOHNNY ATILLA" Orban
Tsz Kiu "BABYJUSTINLAW" Law
Kwun Han "JANVYLAM1989" Lam
Necat "INFAMOUSHADOW90" Gorgec
Jasmeet "SARGE_FIFA" Singh
Rick "RICKOSUAREZ" Wasaf
Nuno "NUNOJAI" Wong
Samer "SAMER96_" Elbadar
Chul "SONY" Hang
Man "RONNIEYAU" Yau
Mark "SOLARIS-SAMURAI" Brijeski
Abdulaziz "AZOOZ14" Al Enezi
Subaru "CHELCHEL100" Sagano
Man Chun "TMCLOT" Tam
Wai Chack "WAICHAK427" Au Yeung
Marcus "MARCUS_7170" Gomes
Americas Participants (qualified players for Ultimate Team Championship in bold):
Jose "CARBAJAL"Carbajal Garcia
Niall "JOGA CESC" Archbold
Giuseppe "XGUASTELLAX" Guastella
Christopher "NYC_CHRIS" Holly
Reinhard "REIN10" Krause
Gunbir "MANBIR2472" Gill
Aaron "ISHMANG" Higgins
Philip "FILTHYP94" Balke
Ernesto "PERU" Argumedo
Michael "ASMARTCREIGHTON" Creighton
Aman "AMANFIRST" Seddiqi
Bernardo "MRESTRINO" Polvo-Romero
Alan "ALANAVI" Avila
Rodrigo "FOB RUZ I17I" Ruz
Abel "MARBS" Lara
Michael "HASHTAG MIKE" LaBelle
Alexander "ALEXZANDUR" Garcia
Scott "I MARSBARS11 I" Mars
Marc "HALLUCINATION" Schauffer
John "JKO1707" Oliver
Nicholas "YOUAREAWITNES" Wright
Mohamed "MO-7-" Hamid
John "XBLEU" Garcia II
Pedram "THEMIGHTYPED" Malakian
Daniel Rodriguez "ALTAIR_CFI" Moyano
Nicholas "KN1GHTWA1KER3" Erickson
Christian "XCHRISTIANX96X" Loch
Papa Macisse "OVO_6IX" Diop
Mehran "MEHRAN75" Ziaei
Douglas H. "MALONEY45" Rodriguez
Trent "TCD00" Dreyer