Every week, FGN picks the best FIFA 13/ FIFA 14 picture or the best football picture and show it to you. Let's take a look to the best picture of this week (POTW).
Picture of the Week – POTW Round 24
Here is the best image picked between April 14th and April 21th 2013.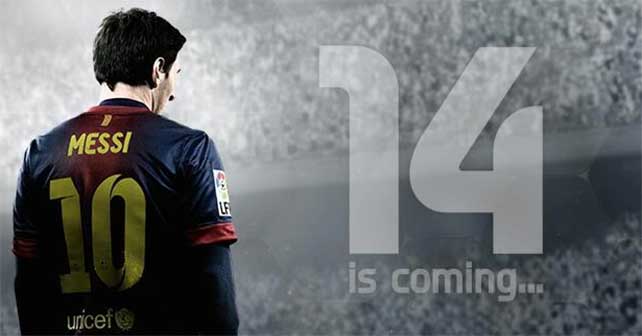 Image by EA Sports
In this POTW, EA shows the first image of the new FIFA 14. It was published last Tuesday on EA social channels and it announce that the first FIFA 14 news were coming. Messi is the man of the picture (of course!) and he is followed by the words "14 is coming…".
One image worth more than thousand words.
You can also watch the POTW of the previous weeks HERE.
Don't lose any great FIFA 13 picture or any great football image.