Every week, FGN picks the best FIFA 13/ FIFA 14 picture or the best football picture and show it to you. Let's take a look to the best picture of this week (POTW).
Picture of the Week – POTW Round 25
Here is the best image picked between April 21th and April 28th 2013.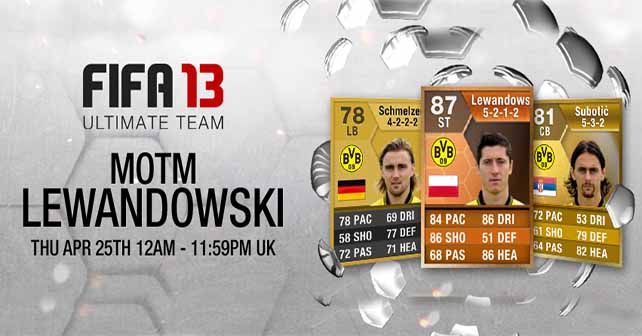 Image by EA Sports
In this POTW, EA shows that Lewandowski got a orange card by his fantastic performance against Real Madrid. The Polish scored four goals (a poker!) by his team, and helped Borussia Dormund to almost qualify to the Championship League Final against Bayer FC (who believes that Barcelona will be there?!). It will be a German final for sure. Congratulations to Lewandowski. He deserves this special card.
One image worth more than thousand words.
You can also watch the POTW of the previous weeks HERE.
Don't lose any great FIFA 13 picture or any great football image.