Every week, FGN picks the best FIFA 13/ FIFA 14 picture or the best football picture and show it to you. Let's take a look to the best picture of this week (POTW).
Picture of the Week – POTW Round 31
Here is the best image picked between June 2nd and June 9th, 2013.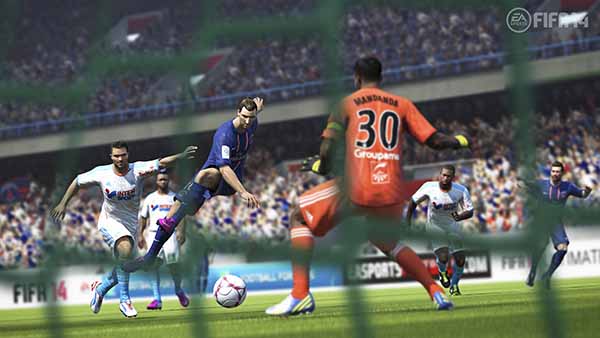 Picture by EA Sports
In this POTW, EA introduced eight new screenshots of the new game FIFA 14.
Last week, EA Sports unveiled the first trailer of the new FIFA 14 to current gen consoles. EA also released eight screenshots showing a bit more about how the game will be. We choose our favourite image of these eight. It is possible to view, in an angle behind the goal, the top scorer of Ligue 1 Zlatan Ibrahimovic trying to score against Mandanda (Marseille).
One image worth more than thousand words.
You can also watch the POTW of the previous weeks HERE.
Don't lose any great FIFA 13 or FIFA 14 picture or any great football image.