Every week, FGN picks the best FIFA 13/ FIFA 14 picture or the best football picture and show it to you. Let's take a look to the best picture of this week (POTW).
Picture of the Week – POTW Round 35
Here is the best image picked between June 30th and July 07th, 2013.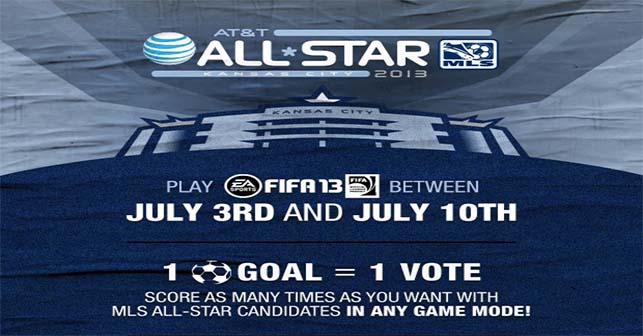 Picture by EA Sports
In this POTW, you can get to know that the MLS All-Star Forward will be decided by the FIFA 13 community by scoring goals with them. Fans will be invited to play the game and score as many goals as possible with their favourite player among the remaining eligible forwards. Each goal scored will count as one vote. The player who tallies the most goals will be named to the final spot on the Fan XI.
One image worth more than thousand words.
You can also watch the POTW of the previous weeks HERE.
Don't lose any great FIFA 13 or FIFA 14 picture or any great football image.