Every week, FGN picks the best FIFA 13/ FIFA 14 picture or the best football picture and show it to you. Let's take a look to the best picture of this week (POTW Round 37).
Picture of the Week – POTW Round 37
Here is the best image picked between July 14th and July 21st, 2013.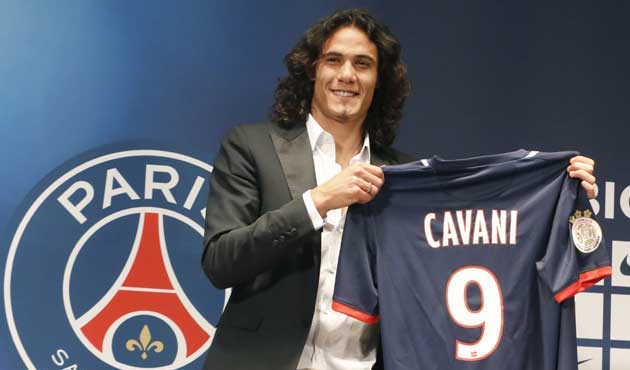 Picture by IBN
The football market is very hot this Summer. The last great surprise was the money spent by Paris Saint Germain to hire Cavani to the next season. That's a very good news to FIFA players that love to play with PSG, since Cavani, who will wear the No. 9 shirt, was the top scorer in the Italian league last season with 29 goals.
Paris Saint-Germain broke the transfer record in the French league by signing Uruguay striker Edinson Cavani to a five-year contract for a reported fee of 64 million euros ($84 million). The previous record belonged to Monaco, which recently paid Atletico Madrid an estimated 60 million euros ($79 million) for Colombia striker Radamel Falcao.
Cavani's arrival takes some pressure off Zlatan Ibrahimovic's. He was instrumental in PSG winning its first league title since 1994 last season. The Sweden striker led the French league with 30 goals in the 2012-13 season.
Cavani is not the only great signing this summer. Falcão, Carlos Tévez, Antonio Cassano, David Villa, Jesus Navas, Neymar, João Moutinho, James Rodriguez, Fernando Llorient, Essien and Mario Gotze also moved to another clubs. If you want to know which other transfers are making this summer even hotter, you can find HERE the list of new Ultimate Team cards with the players that moved to other clubs.
One image worth more than thousand words.
You can also watch the POTW of the previous weeks HERE.
Don't lose any great FIFA 13 or FIFA 14 picture or any great football image.