Every week, FGN picks the best FIFA 13/ FIFA 14 picture or the best football picture and show it to you. Let's take a look to the best picture of this week (POTW).
Picture of the Week – POTW Round 28
Here is the best image picked between May 12nd and May 19th 2013.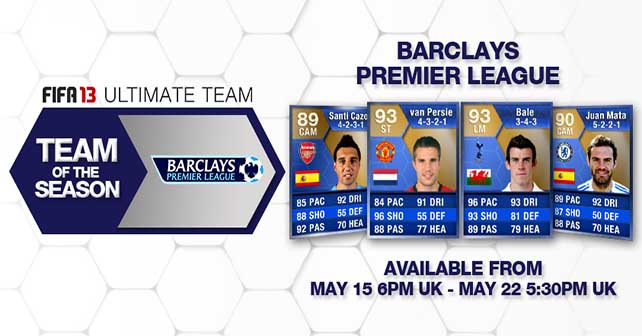 Picture by EA Sports
In this POTW, EA introduces the new TOTS of the best players from the Barclays Premier League. Four of the most popular players were chosen to this picture: Juan Mata, from Chelsea, Santi Cazorla, from Arsenal, Gareth Bale, from Spurs and Robin Van Persie, from the champion Manchester United.
This In Form cards will be available in packs for a week. You can now more about it HERE.
One image worth more than thousand words.
You can also watch the POTW of the previous weeks HERE.
Don't lose any great FIFA 13 or FIFA 14 picture or any great football image.