Every week, FGN picks the best FIFA 13 picture or the best football image and show it to you. Let's take a look to the best picture of this week.
Picture of the Week – POTW Round 20
Here is the best image picked between March 17th and 23th March 2013.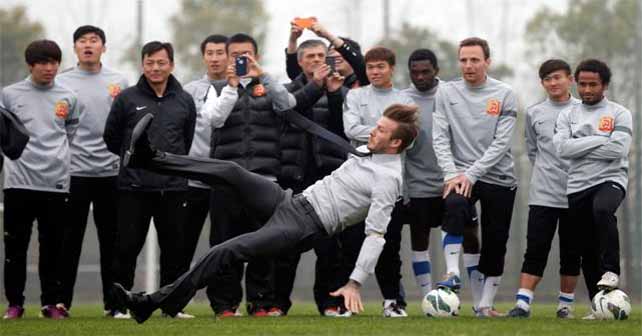 Image by talkSPORT magazine
In this POTW the English superstar David Beckham falls during a football promotion session in China.
You can also watch the POTW of the previous weeks HERE.
Don't lose any great FIFA 13 picture or any great football image.