Check what has changed in Pro Clubs mode and other FIFA 15 game modes.
FIFA Pro Clubs
Enjoy improved customization options for your Club and Pro and a simplified flow into matches:
Play
An all new round-based flow automatically pulls team mates from the end of the last match into a countdown to the next game search, keeping positions and captaincy. Queuing users in the Match Lobby can watch scores and live updates as they wait and will be automatically pulled into the next match with their team mates.
Scout
Find team mates that suit your clubs' needs by scouting Virtual Pros from leaderboards and Club Squads. View other Pros, accomplishment progress, and statistics in an easy-to-read user hub and invite them to join your Club.
Customize
The new Edit Pro menu option – Style – allows fans to customize penalty and free kick animations, as well as choose their running and finishing celebrations. Celebration animation examples are also now visible in the menu.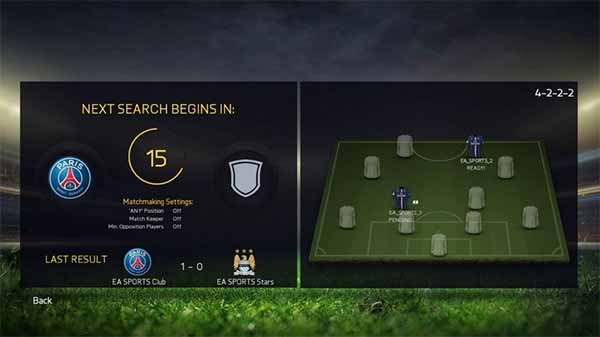 Other FIFA 15 Game Modes
Other modes/features in FIFA 15 include:
FIFA Ultimate Team
Match Day – jump straight in to play head-to-head offline against a friend or the AI
Tournament Mode – returns to FIFA 15 with all new tournaments
Online Seasons – compete online in a season format. Now with the Guest Play option to compete with friends
Online friendlies – compete online against your friends
Co-Op Seasons – compete online with a friend in 2v2 matches
Skill Games – 26 new Skill Games added to the popular practice mode including four new games that cover the basics – dribbling, shooting, passing, defending
Practice Arena – practice in a 1v1 situation against the all new Next Gen Goalkeeper
Match Day Live
EA SPORTS Football Club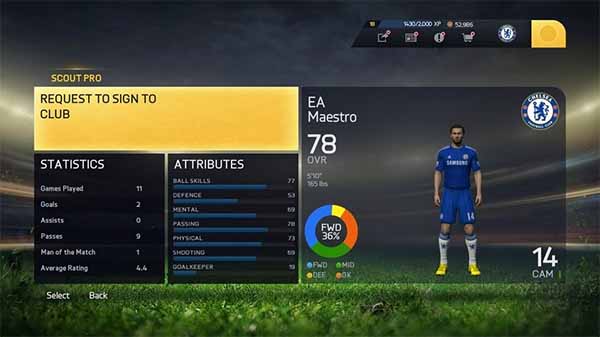 Source:
EA Website