EA Sports are sealing a lot of deals with several clubs. This time, it was Southampton FC that agreed a partnership with EA Sports to FIFA 14.
Southampton FC agree a partnership with EA Sports to FIFA 14
Southampton Football Club has today announced a new year partnership with Electronic Arts Inc. that will make EA Sports the Club's Official Football Video Gaming Partner commencing from the start of the 2013/14 Barclays Premier League season.
Through the partnership, EA Sports will have the rights to feature Saints' central defender Maya Yoshida as the FIFA 14 cover star in Japan alongside Barcelona and Argentina superstar Lionel Messi and VFL Wolfsburg's Makoto Hasebe.
Commenting on his cover appearance, the Southampton's star said: "It's brilliant. I was really pleased when I heard that I would be on the cover of FIFA 14, and to be featuring alongside Messi is a great honour. It's not only nice for me, but also for Southampton Football Club because the game is such a huge platform, so to be among the list of global cover stars means so much to me and the Club. Hopefully it will encourage fans back home to pick up the controller and play as Saints!".
Dominic Fawcett, Chief Commercial Officer at Southampton Football Club, said: "We are very proud to announce our agreement with EA Sports as the exclusive Official Football Video Gaming Partner of Southampton Football Club. EA Sports has a fantastic reputation globally within the sports entertainment industry, especially football games through the FIFA series."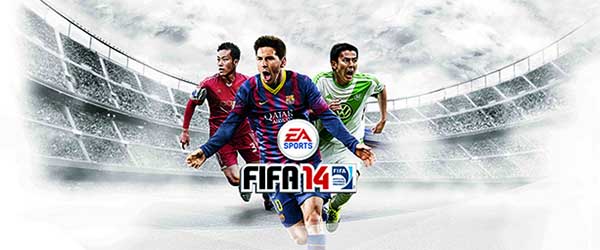 Jamie McKinlay, VP Marketing, EA SPorts added: "We're delighted to be able to announce this partnership between Southampton and EA SPORTS. They showed last year that they belong in the Premier League, and we see it as a natural progression to work on a far closer one-to-one basis with the Club to provide exciting digital content and engagement for the fans."
Southampton's fans will also have the chance to check out FIFA 14 as the EA SPORTS Dugout will visit St Mary's Stadium during key fixtures this season, allowing fans to compete against one another.
Mauricio Pochettino's squad will also have the chance to test their skills on FIFA 14 and find out who is the best with a Pro Player Tournament at the training ground featuring the four best FIFA players in a quest to crown Southampton's king of FIFA.
The new deal will see EA Sports produce a free download of a special FIFA 14 cover featuring three Saints stars which will be available on 27th September when FIFA 14 launches in the UK.