FIFA 15 brings a new team management system that makes everything to become quicker and easier. Just save and use your roles, instructions, formations and tactics for each team.
New Team Management System on FIFA 15
FIFA 15 gives you a brand new way to manage squads and team sheets across all game modes.
Customise up to six different Team Sheets per club and alter your strategy based on your next opponent, the changing tactics in-game and fitness of your players. Get your favourite team playing the way you want them to play.
Team Sheets are available in Career Mode, Match Day (Kick-Off), Online Friendlies, and Tournaments.
Instructions
Up to five attacking and defending player instructions can be applied to each of the ten outfield players. These instructions let you manage the attacking runs and defensive positions players take on the pitch and gives you deeper customisation options for how your team sets up.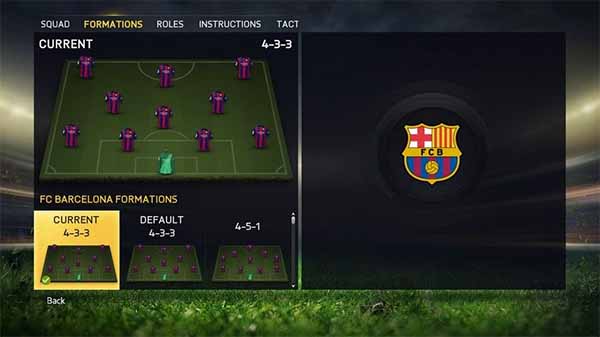 Formations
Preset formations for any of your custom squads and pick the best to take on your next opponent.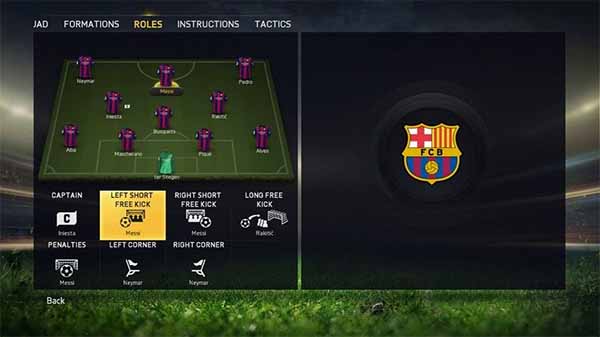 Roles
Set roles like captain, set-piece and penalty takers for each of your squads.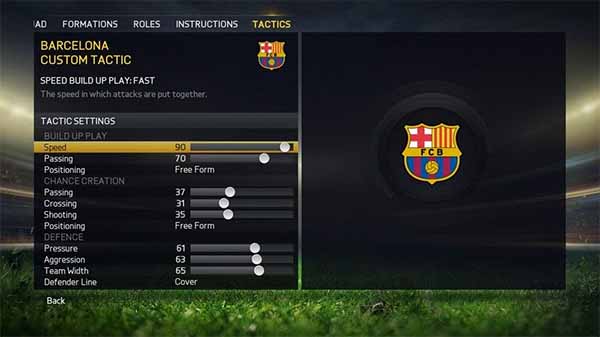 Tactics
Set a default Team Tactic to each of your Team Sheets so your gameplan is locked before hitting the pitch. Or go deeper and add custom tactics to any of your line-ups.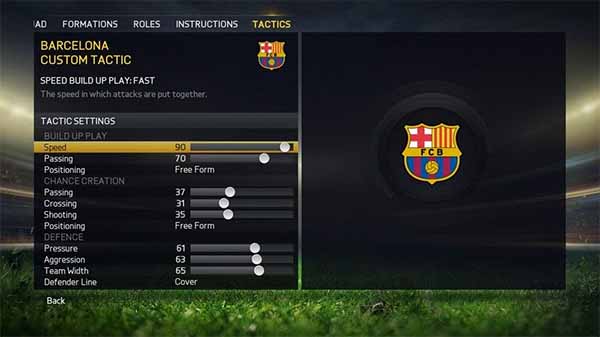 The new Team Management layout makes it easy to go deep on customizing your team. You can look to the following screenshots to get an idea about how it will work on FIFA 15: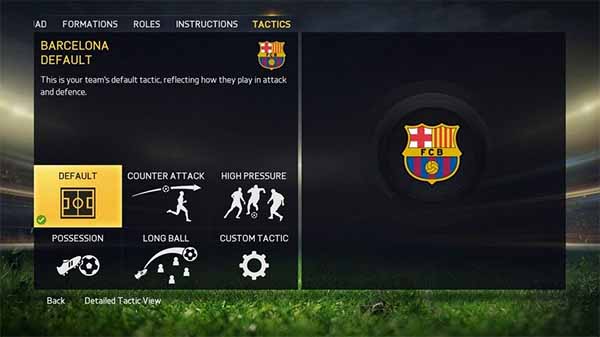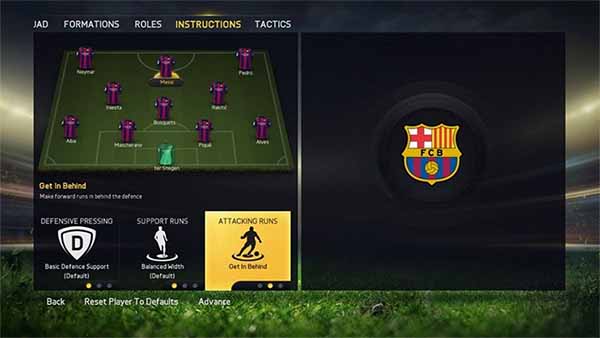 Source:
EA Website