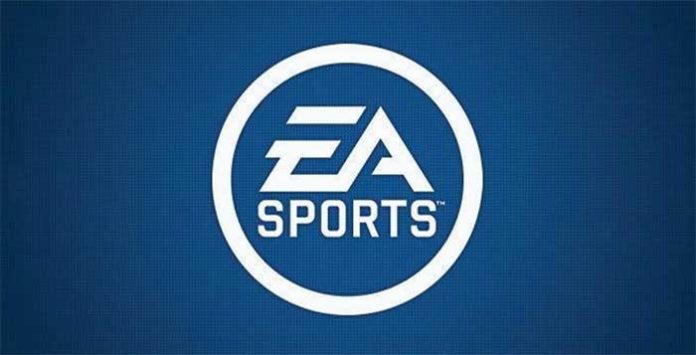 EA's FIFA Sports series has become one of the giants of the sports video games genre. The September release of FIFA 2020 topped over 24 million copies sold. The overall sales numbers for the entire series are around 260 million copies. Today, FIFA is seen as more than a game. You can play it, watch it and bet on the most popular matches.
It might surprise you to learn then, that when it was first launched, EA expected it to be a flop. In this article, we'll be looking at the entire FIFA game series, from its uncertain start to its development into a gaming powerhouse. Let's take a look at how we came from 2d players to matches bets.
FIFA International Soccer
Prior to developing FIFA International Soccer, EA had only worked on titles that represented the sporting interests of North America. Games like John Madden Football, NHL Hockey and PGA Tour Golf.
Because of this, and football's less than stellar presence in the U.S, there were concerns that FIFA would flop in the states and only be successful oversea, hence the "international" part of the title.
The game also didn't have a lot of resources thrown at it. The team had a production budget of just $30,000 dollars. This might seem like a lot of money, but it is worth bearing in mind that that FIFA 19 had a production budget of over $350 million!
Despite EA's concerns, FIFA International Soccer was well-received upon its release in 1994, especially in Europe. The sales figures were good enough to prompt a series of sequels that moved the ball forward without doing anything particularly revolutionary.
FIFA 96-97
FIFA 96 replaced FIFA International Soccer's fake player names with over 3,000 real players and switched from the polygonal view to a 3D game engine. It also made a number of tweaks to the controls and improved the gameplay.
FIFA 97 added in more content with the indoor football mode and even motion captured the man with the hair himself, David Ginola, to add a little more realism to the player's movements.
FIFA: Road to World Cup 98/99/2000
FIFA: Road to World Cup 98 was the game where the FIFA series really began to develop its personality. The attention to detail in the game rocketed, as did the quality of the graphics. The teams included were all as true to life as possible and even included some of the much smaller teams, such as San Marino and Vanuatu.
FIFA: Road to World Cup 98 was the first game with a proper theme song in the form of Blur's Song Two.
FIFA 99 sped up the gameplay a little and removed the indoor mode, but didn't do much else.
FIFA 2000, however, introduced third-tier English clubs, possibly at the insistence of Robbie Williams, and showed the first glimmers of what would go on to become career mode. It also launched FIFA as an eSports option, with South Korean Lee Ji-hun winning the first FIFA tournament at the World Cyber Games.
FIFA 2001-2013
With a brief blip for UEFA Euro 2000, which was not well received, the FIFA games continued to motor forward.
FIFA 2001 added customizable kits and the shooting power bar. FIFA 2002 vastly improved the dribbling mechanic and removed the Japanese national team, which was to herald the arrival of Pro Evolution Soccer.
Pro Evo couldn't match FIFA for graphics or realism, but it did have far more nuanced gameplay that attracted a lot of praise and fans. FIFA 2003 through to 2005 saw distinct improvements in gameplay and the creation of the FIFA eWorld Cup.
In FIFA 2006, the entire game engine was overhauled to allow for better graphics and the Team Chemistry concept was added. The career mode was also extended and would eventually be ported back into EA's stable of North American game to improve games like Madden.
FIFA 08 added in the "Be A Pro" option to allow you to take control of the career of a single player, while FIFA 10 built on that by allowing 10-on-10 matches online, with each user controlling a single player. However, it was in FIFA 09 that it was introduced the most profitable game mode of Electronic Arts history: the Ultimate Team.
FIFA 11 added in a range of new game modes, and FIFA 12 included the addition of the Impact Engine to improve the game's physics. FIFA 13 was well-received but didn't add much other than faster gameplay.
FIFA 2014-2019
FIFA 14, added in FUT icons and was the first game timed so that the FIFA Interactive World Cup was contested at the same time and place as the real World Cup. FIFA 15 introduced player loans to the FUT system and made huge improvements to goalkeeper AI.
FIFA 16 was the first game to feature famous female football players like Alex Morgan, Sydney Leroux, Megan Rapinoe and Steph Catley. It was already possible to bet on eSports games, but it was this year that betting became more popular. Today, it is possible to use sites like VulkanBet.com and easily bet on dozens of virtual FIFA matches, just as you do with real-life games.
FIFA 17 was the last game to feature in the FIFA Interactive World Cup before it was renamed to the FIFA eWorld Cup and introduced the "The Journey" mode, where players could play through the career of Alex Hunter.
FIFA 18 gave us ultimate team ICONS on all systems and finally added the Cruyff turn as one of the skills, only 46 years after Johan Cruyff first used it to leave Swedish defender Jan Olsson in the dust.
FIFA 19 lets players play in the UEFA Champions League, Europa League, and Super Cup competitions and let them play through the finale of "The Journey" and experience the final chapter of Alex Hunter's career.
FIFA 20 added in the fast-paced Volta game mode and improved the game mechanics and player animations better than ever before. With a die-hard fan-base and a game series that has consistently improved on itself, FIFA looks to continue to be the premier football game on the market.