For years, FIFA Ultimate Team fans have been asking for more variety and customization in squad building. In FIFA 14 Ultimate Team, EA Sports answered the community's call with nine new formations. Check them out below and start planning out your squads for FIFA 14!
There Will Be More Nine Formations in FIFA 14 Ultimate Team
Here is the list of the new nine formations in FIFA 14 Ultimate Team:
4-2-3-1 (2)
4-4-2 (2)
4-1-2-1-2 (2)
4-1-4-1
4-5-1 (2)
4-3-3 (2) "Hold"
4-3-3 (3) "Defend"
4-3-3 (4) "Attack"
4-3-3 (5) "False 9"
4-2-3-1 (2)
Easily the most requested formation in FIFA Ultimate Team. This new 4-2-3-1 variation lets you utilize natural wingers instead of attacking midfielders (CAMs) to create a deadly attack.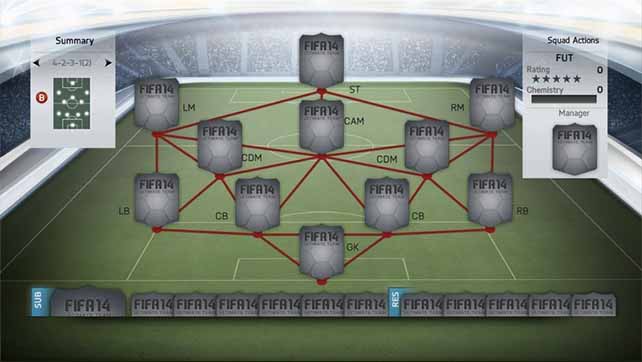 4-4-2 (2)
This formation is a more defensive variation of the classic 4-4-2 with two defensive midfielders (CDMs) in place of the usual center midfielders.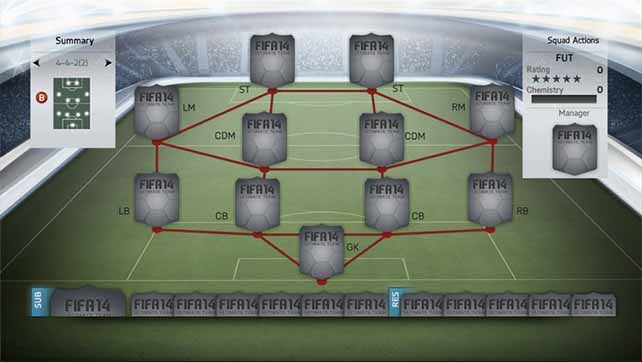 4-1-2-1-2 (2)
Dominate the midfield with this new variation of the popular 4-1-2-1-2. This formation switches the players out wide for centre midfielders (CMs) to break-up the midfield play along with a defensive midfielder (CDM).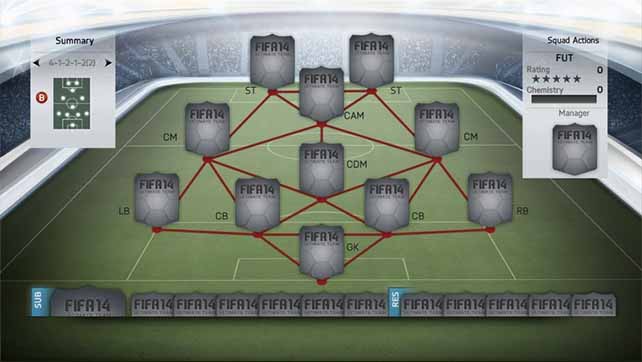 4-1-4-1
The 4-1-4-1 offers strength in the center of midfield (with two center midfielders and a defensive midfield anchor) as well as width with two wide players to link up with your lone striker.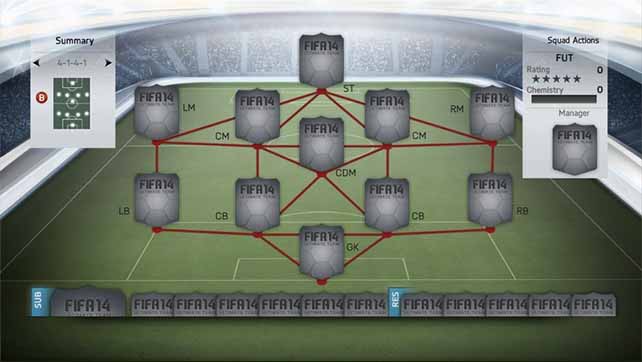 4-5-1 (2)
This new FIFA Ultimate Team formation adds more midfield steel to the usual 4-5-1. The three center midfielders make it harder to break down on the counter and leaves less gaps for the attack.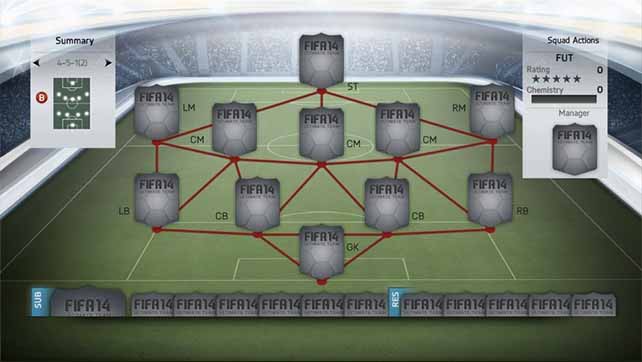 4-3-3 (2) "Hold"
The first of the new 4-3-3 variations offers a holding defensive midfielder anchor in the midfield.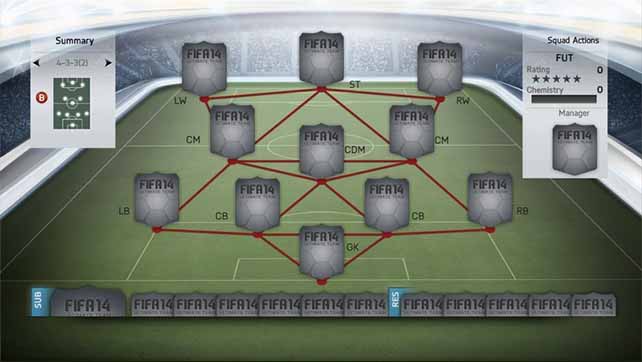 4-3-3 (3) "Defend"
This defensive-minded 4-3-3 variation offers two holding defensive midfielders and one center midfielder in the midfield.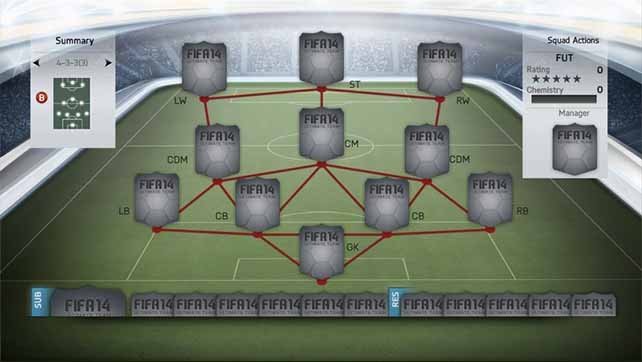 4-3-3 (4) "Attack"
The more attacking variant of the 4-3-3 turns one of the midfielders (CMs) into an attacking midfielder (CAM) to support the front three.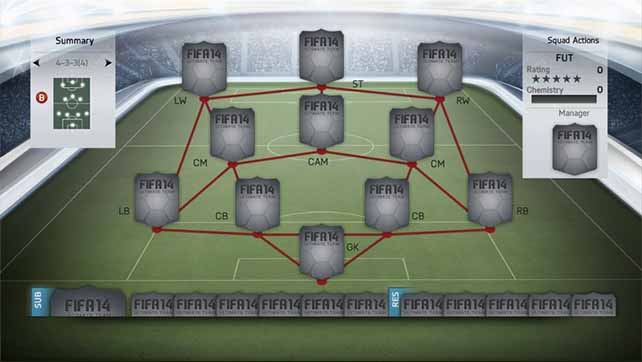 4-3-3 (5) "False 9"
The final 4-3-3 variant offers a deeper-lying center forward (CF) position to hold possession and help build-up the attacking play; perfect for the likes of Wayne Rooney or Luis Suarez.