EA Sports has shared some tips for FUT 14. It includes a explanation of how to choose the right defenders and attacker for your team.
Tips for FUT 14 – How to Choose Defenders for your team
Centre-backs (CBs) are the rocks of your back line. They are the anchor of your defence but can also chip-in on offensive set pieces. The two attributes that you should focus on for when choosing the right centre-backs are Defending (DEF) and Heading (HEA). Good pace (PAC) is also a useful attribute to have. The higher these attributes, the better your defender will keep out the opposition.
Some of the best CBs in FUT are Thiago Silva, Giorgio Chiellini, and Sergio Ramos because they all possess these qualities. However, they're quite expensive on the Transfer Market due to their high attribute ratings. A fun part of FIFA 14 Ultimate Team is scouting the market for solid CBs that have good Defending and Heading and sell for a reasonable amount of coins.
Some reasonably priced defenders include Diego Godin, Aurelien Chedjou, and Ashley Williams.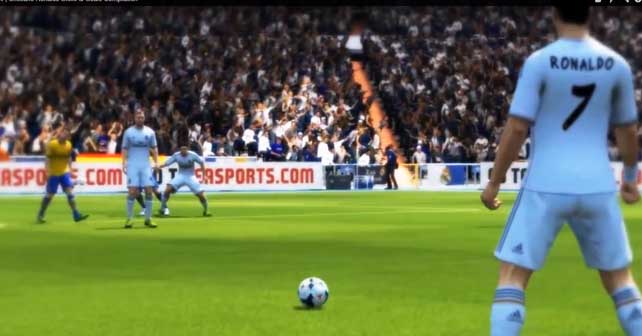 Tips for FUT 14 – How to Choose Attackers for your team
Ronaldo, Ribery, Di Maria. What common traits do these world-class players share? The answer is that they all play on the wings and possess great speed and dribbling.
Speed and Dribbling, represented by the PAC and DRI attributes on a FUT item, are two of the most important offensive attributes a winger can have. A combination of the two attributes provides a great way to break down your opponent on the flanks. Other key attributes to focus on are a player's shooting (SHO) and passing (PAS).
Attacking players like Walcott, Biabiany, and Hazard are great examples of wingers who possess exceptional pace and good dribbling skills.
Having fullbacks with good pace join your attack is a nice luxury for any squad.. Some of the more fleet-footed wingbacks are Dani Alves, Kyle Walker, and Ignazio Abate.
There are many wingers that will offer you great value for the coins you'll spend, such as Gervinho, Ibrahim Afellay, and Kevin Mirallas.