In the recent past, the FIFA Esport scene has been generating a lot of attention. In this sense, FIFA eSports has been entertaining its fans for several years now. Furthermore, it has also been growing outstandingly, taking massive steps forward. It has emerged as a popular option for Betway eSports betting fans globally. FIFA eSports has amassed a loyal following and a huge player base. Additionally, EA has taken significant steps in making FIFA a trendy eSport, as it has organized tournaments, creating a competitive foundation that features several competitions and integrates teams and players into their eSports space.
What's Holding it Back?
Gameplay
Even though several things could make FIFA one of the biggest eSports globally, some factors could hold it back. For instance, many professional players and fans have criticized its engine, gameplay, and overdependence on Artificial Intelligence.
FIFA is not like other simulation games because it is based on real-life sports. For instance, it emulates the random factors in football. The concern is that these random elements integrated into the game make it wonky and unbalanced.
Although there is a skill ceiling involved, it is almost impossible to master the mechanics within the game. As a result, it makes the achievements less enjoyable, taking off a lot of the reward you feel when you play other games.
Overdependence on Artificial Intelligence
Many gaming commentators have argued that FIFA's overdependence on artificial intelligence could hinder it from becoming a huge eSports. The eSports depends on AI to control the other 10 players in the field that you are not in control of.
As a result, it takes away the pleasure of having a good run or witty tactics resulting in boring matches where AI is deliberately abused. The argument is that it would be better if the game were played in an 11 versus 11 formats. However, this format comes with its challenges.
For example, it would be logistically nearly impossible to pull it off on a grand scale. Nevertheless, it will definitely raise the skill ceiling, making the game much more fun to watch. It would also pose a challenge for Betway eSports bettors to decide because the number of variables increases.
Cost Issues
Another challenge has been the cost that comes with playing FIFA competitively. For example, players will need a decked-out Ultimate Team Squad to be able to compete with others.
Additionally, eSports teams usually pay their athletes massive amounts to open packs to ensure that they grab all the advantages up for grabs. Many argue that this approach is unfair as it makes some victories feel undeserved.
Game Engine
Another thing that could hinder the growth of FIFA as an eSport is its current system. The system in place working towards eWorld Cup qualification is complicated and challenging to keep track of. Moreover, few broadcasts are far between.
Additionally, the Weekend League is messy and unbalanced and does not come with an in-depth ELO system. This means that there is a chance you could go up against a World Cup Champion on EA's lopsided servers.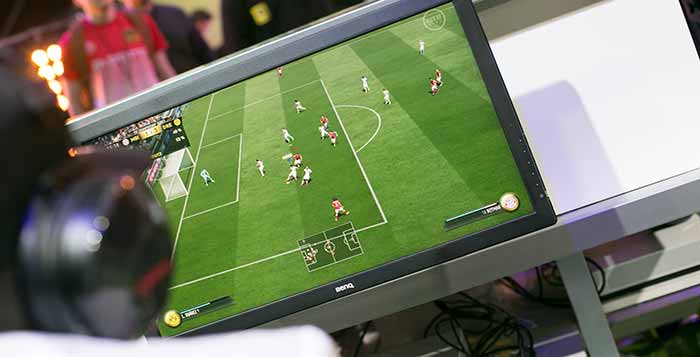 It Is Not All Doom!
Despite the challenges, several factors work to FIFA's advantage. Here are the top advantages it has:
– It is accessible hence has a massive player base.
– Many people understand how football works, making it easy for players to pick it up in a short time. It is also attractive to eSports betting fans on Betway to place bets on events.
– The eSports also boasts a marketing value that an eSports built around FIFA can offer players and teams. It provides a great opportunity for teams to partner with other more established organizations and players in the eSports scenes.
– Moreover, FIFA also features numerous content creators; hence people can enjoy the game.