EA Sports has revealed today the first details about the next Ultimate Team. Let's see what wil change in FIFA 14 Ultimate Team.
What Will Change in FIFA 14 Ultimate Team
With over 3.4 million matches played daily, Ultimate Team is the most popular game mode within EA Sports FIFA. This year, FIFA 14: Ultimate Team will take the mode to new heights with a wealth of fresh features such as FUT Chemistry Styles, squad customization, and more.
Let's take a look at the new additions coming to FIFA 14: Ultimate Team:
Deeper Chemistry System
In FIFA 14, you can customize your squad to play any style of football with all-new FUT Chemistry Styles. FUT Chemistry Styles and Loyalty will make each player and every team unique. These aspects replace player formation and morale in the mode.
There are a variety of different FUT Chemistry Styles for goalkeepers, defenders, midfielders and forwards. Every Chemistry Style affects different player attributes, which makes each individual play styles stand out within the game.
Much like in the real world of football, the choices you make will influence your team's performance. The goal is to create the ideal chemistry within your squad, which will enable your team to reach its true potential.
For example, if you want to increase your striker's scoring ability, you may choose to apply an Attacking Chemistry Style to boost their attacking attributes.
Online Single Matches
The community's most sought-after feature returns in FIFA 14. Players will be able to test their talents in single game matches online against rivals.
Expanded Seasons Mode
Compete online or offline in Seasons Mode, featuring 10 divisions with promotion, relegation, coveted titles and the chance to qualify for tournaments. The new historic Seasons stats will track your results, and you can earn rewards such as coins, items, and players along the way.
New Transfer Market search & compare options
A new streamlined, user-friendly search interface enables you to seek out players by name on the Transfer Market and compare them to your roster.
Player Loyalty
Players found in packs automatically start with a loyalty Chemistry boost, but those acquired in the Transfer Market do not.These players need to play 10 matches before they unlock loyalty.
New squad customization options
For the first time ever in FIFA Ultimate Team, you'll be able to customize your squad's kit numbers and set-piece takers directly from the squad screen.
You can also take a look to the first FIFA 14 Ultimate Team screenshots: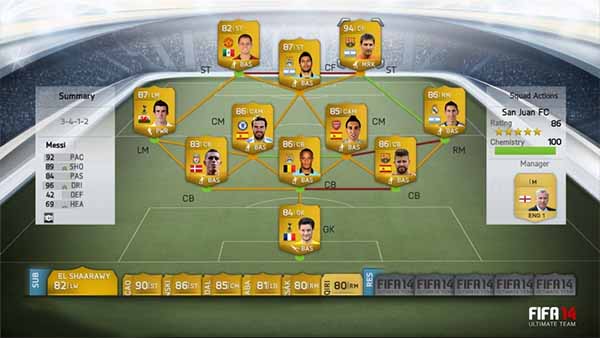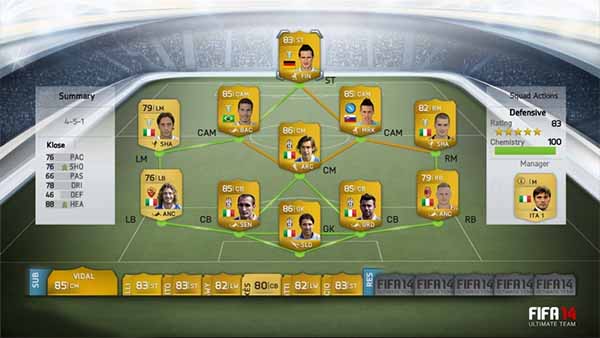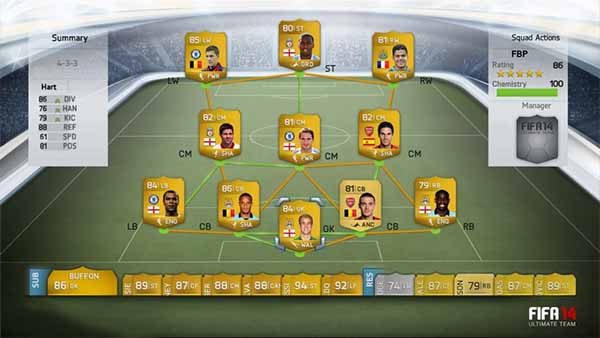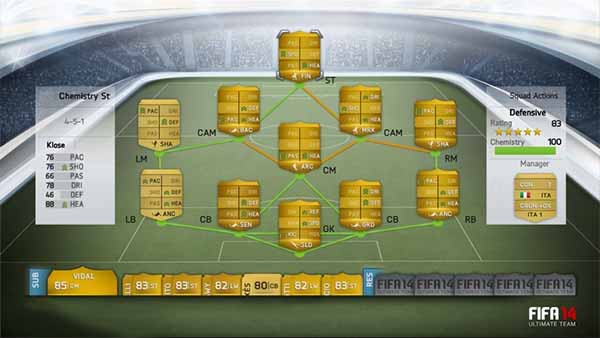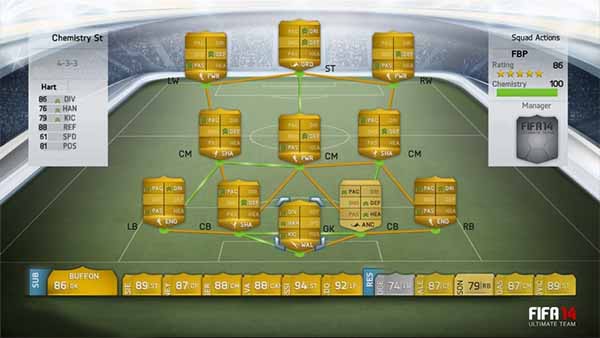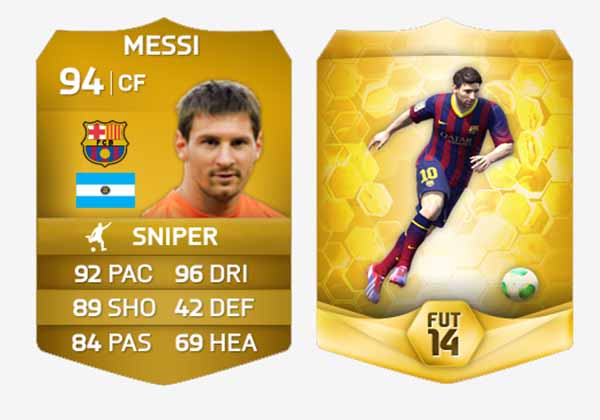 If you want a full explanation of FUT 14 changes, you should read THIS guide.