Saudi Arabian gamer Khalid "xX ThE RoYaL Xx" Aloufi won FIFA Ultimate Team Regional Final in Sydney. Aloufi beat compatriot and FIFA Interactive World Cup 2015 champion Abdulaziz "A8drAfwz" Alshehri in the final. Both gamers advance to the FIFA 17 Ultimate Team Championship Final on 20-21 May, the last stop before the FIWC 2017 Grand Final
xX ThE RoYaL Xx makes regal progress as a FIFA Pro Player
Khalid's life has changed since he lifted the trophy in Australia on 11 February. "A lot of people recognise me now," the smiling 21-year-old told FIFA.com. "Since I came back from Sydney a champion, people know who I am. I have a reputation! When I play online, people recognise my gametag and my opponents say these nice things to me. They congratulate me and wish me luck for the future. It makes me happy."
"I think I'm stronger than I was before," he added. "I've had some really good results since I returned from Sydney. I think this win has given me a big psychological boost." Aloufi began his rise to the top in New York last year, when he took part in the FIWC 2016 Grand Final: "I had no idea what to expect when I got there. I would have liked to have practised against the pros to have had a better idea of how good I was, though I did fine all the same, finishing top of my group. I kind of lost my composure in the last 16, though. I couldn't score and I lost on penalties.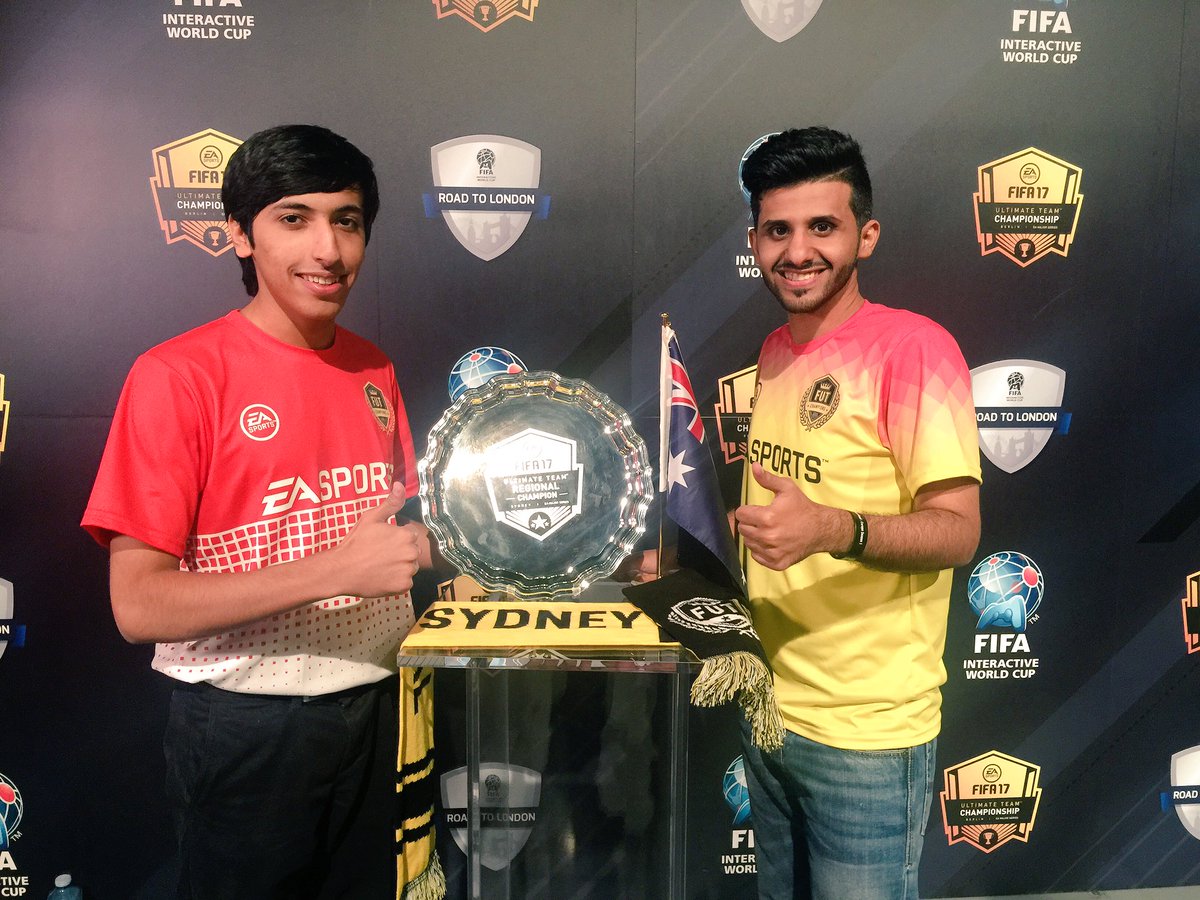 "The experience I've picked up will be useful for Berlin," added Aloufi, who showed what a great competitor he is by beating former world champion Alshehri in the final in Sydney. As Aloufi explained, it meant a lot to him to meet his compatriot in the final: "He's the one who inspired me to become a pro player. The first FIFA competition I followed was the FIWC 2015, when he won. I said to myself that I could do the same thing if I got to his level. And the very next year, I qualified for the Grand Final."
In advancing to the FIFA 17 Ultimate Team Championship Final in Berlin, Aloufi and Alshehri gave another demonstration of just how talented Saudi gamers are. "It was no surprise to me to see that line-up in the final because I think we're the best in the region. Is Saudi Arabia the strongest country in the world perhaps? We'll see in Berlin."
A dentistry student who hopes to be practising in two years' time, Aloufi does not have a lot of spare time, in which to hone his skills on the console: "I don't play a lot compared to the other pro players. But that's a good thing; it makes you more inspired and competitive." In pursuing his eSports and dentistry careers side by side, the prolific Aloufi can expect to see plenty more crowns in the years to come.