In FIFA Ultimate Team, you'll get the chance to be the manager of your dream soccer squad, with the option to choose from some of the best players; past and present.
To personalize your club in Ultimate Team you'll need FUT Points, an in-game currency that can allow you to buy select items. These points can be purchased through console, in-store, or with online cd keys – although you may be interested to hear that there are some game deals that can allow you to get them cheaper.
What are FUT Points?
First of all, you may want to know a little more about these points and why it'll be worth your cash to purchase some.
FUT Points are considered a virtual currency, as they meet the requirements of the US Treasury definition, as well as the European Central Bank definition. This means that a gamer can exchange their physical money for FIFA Points, which can then be used for buying in-game packs.
Originally, before this currency was introduced, players would buy packs with Microsoft Points or with Playstation Network Credits – the only difference now is that the currency is dedicated to FIFA games.
What are they used for?
If you want to be able to get the best players and the team of your dreams, ready to take on all your friends and any challenges that may arise in-game, you're certain to want to purchase some FUT Points for yourself.
Fortunately, most players will find that they're not expensive at all, and they can be used to do so much. Especially if you're lucky enough to get yourself one of the most iconic players in the game; from Virgil Van Dijk (Liverpool), to Lionel Messi (FC Barcelona).The stats of the superstars are all based on their real-world performances from the past year, so you know that it will be pretty accurate to real-life – and what soccer fan wouldn't want that?
There are a variety of packs that can be bought in-game (with some of the rarer ones coming with a higher price than others). In order to have a chance at obtaining these, you're going to need to get yourself some FUT Points.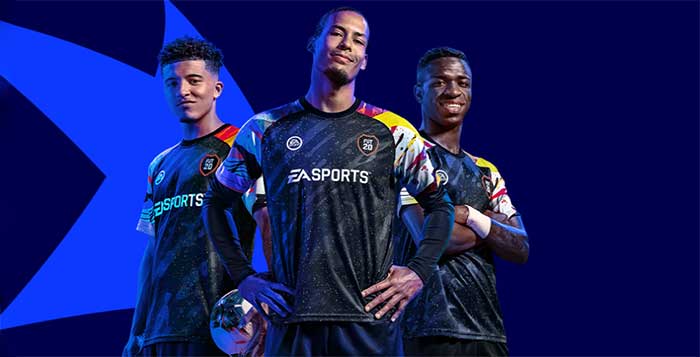 How to get them?
Many people choose to buy their points officially on their console, or even in select retail stores that stock them. There are a number of different packs to choose from too, with varying amounts ranging from 100 points to much higher – like 4600, 12000, and even more! These do come at a price though, and in some instances, gamers may feel that there must be a cheaper way to get a hold of the points that they need.
Whether you're new to the game or have bought several packs before and want a more cost-effective alternative, you'll be happy to hear that there are many safe and secure options out there for you to choose from.
Buying from a reliable third-party supplier
Looking for a cheaper buying option? If so, it might not be a bad idea to take a closer look at some of the many great third-party suppliers like GreenManGaming, Fanatical, G2A, Instant Gaming, Gamesplanet. While it is always important to make sure that you find a trustworthy stockist, it can often be worth the hassle of searching for the discounts that are on offer. As prices vary a lot depending on the store, the best option is using a price comparison tool, like the one we use lately cdkeybay.com that contains the price information for every product on each one of the stores listed above so you can always buy your FUT points, DLC's or video games at the lowest price on the market and from trustworthy sellers.
Can you trust third party stores?
Despite the benefits that can come with buying cheaper points, many people may be sceptical of buying them outside of FIFA – and while it can be crucial to find a reliable company, it's often well worth it. Many people don't actually realize that they have the option to get the virtual currency for a cheaper price outside of FIFA's official route, and this could cost quite a lot of money in the long run.
In addition, since there are many different websites that offer great deals (most of which will have the most competitive prices possible), you're sure to find that you'll be able to get a far better discount than you may have realized!