You are building your squad but you are not sure about which goalkeepers you should buy ? Take our suggestions of the best goalkeepers for FIFA 14 Career Mode.
If you are looking for this guide but for FIFA 15, click here
How to choose the Best Goalkeepers
In this article we will suggest the best goalkeepers for FIFA 14 Career Mode that you should be able to use in your low, medium or large budget club. Keep in mind that the best players for us many not be for you. It depends of your other players, formation, budget, play style, preferences, etc…
We will suggest goalkeepers of three categories:
Best of the Best
Ideal for unlimited wallets or for who wants the best.
Best Deals
GK with nice potential rating and that you can find at decent prices.
Best Young
Young GK with great growth and that will be top players in the future.
Best Goalkeepers for FIFA 14 Career Mode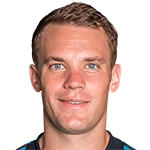 Our Choice: MANUEL NEUER
Nationality: Germany
Rating: 86
Potential: 91
Age: 27
For many football fans, Neuer is currently the best goalkeeper of the world. He may be a expensive player, but he worth every pound. In the list of the 40 goalkeepers with best rating, he is the one with higher potential growth.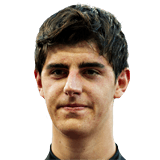 Best Alternative: THIBAUT COURTOIS
Nationality: Belgium
Rating: 84
Potential: 88
Age: 21
The Atletico Madrid's Goalkeeper doesn't play well with the feet but has another great stats. He is very young which makes him a nice buy to a long term too.
Best Deals in FIFA 14 Career Mode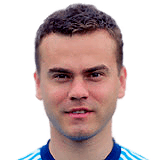 Best Deal: IGOR AKINFEEV
Nationality: Russia
Rating: 84
Potential: 85
Age: 27
Akinfeev is a good and very expensive goalkeeper. If you are lucky enough, you may get him free since he ends his contract with CSKA Moskva on the end of the first season.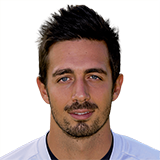 Free Player: ANDREA CONSIGLI
Nationality: Italy
Rating: 80
Potential: 82
Age: 26
If you don't manage a top club, maybe Consigli would be a nice choice to keep your goal. He has amazing reflexes and you can get him free.
Best Young Goalkeepers in FIFA 14 Career Mode

Best Promise: CRISTIAN BONILLA
Nationality: Colombia
Rating: 74
Potential: 85
Age: 20
Bonilla already have a very good diving and reflexes. And he can be yours much sooner than you expect, since he ends the contract with Atlético Nacional in the end of the season. Put him playing in some matches to give him the chance to improve the other stats.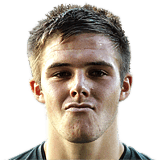 Best Alternative: JACK BUTLAND
Nationality: England
Rating: 71
Potential: 85
Age: 20
If you are looking for a goalkeeper with great future, Butland may be your man. He is not good with his feet but he will be amazing with his hands and that's all(most) that cares.
If you want to check the best players for other positions, just click over it:
If you want to check the best players of each league, just click over it: