Everyone knows who is Cristiano Ronaldo. He is one of the best football players of all time and the most popular too. But how he looks like in the new EA Sports title ? Everything you may want to know about Real Madrid's Cristiano Ronaldo, including screenshots, images, face scan, ultimate team card, stats, positions and much more!
Cristiano Ronaldo in FIFA 16 Overview
Cristiano Ronaldo is the best player of every single FIFA videogame. It includes FIFA 16, of course. It is no surprise to see him as the most expensive player in Ultimate Team mode and Real Madrid the most used club outside Ultimate Team.
Compared with FIFA 15, there are no big changes in his stats and he still is a 5 stars skiller. His rating is now 93 which makes him the second player with higher rating in the game.
Images and Face Scan
Real Madrid is now an official partner of EA Sports FIFA and for that reason Ronaldo is more real than ever.
Take a look to a few images of Cristiano Ronaldo in FIFA 16: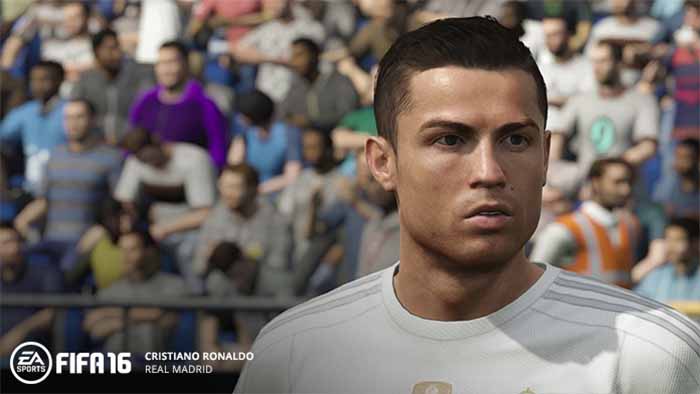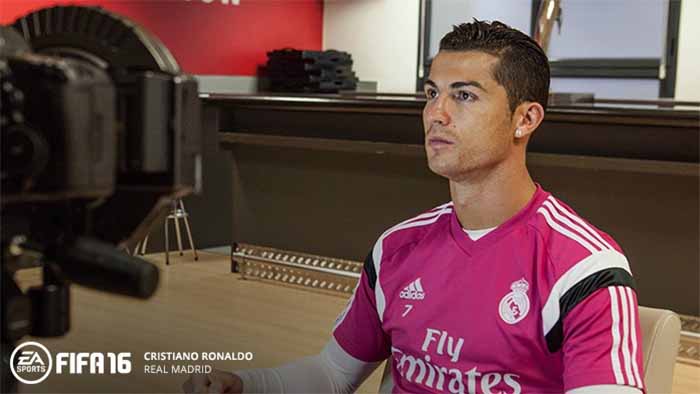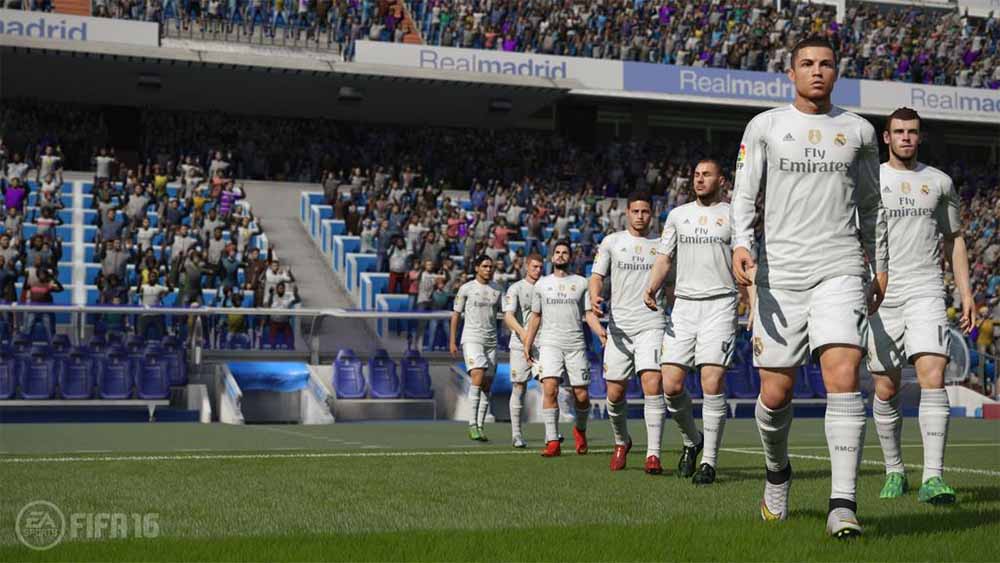 Cristiano Ronaldo in FIFA 16 Stats and Details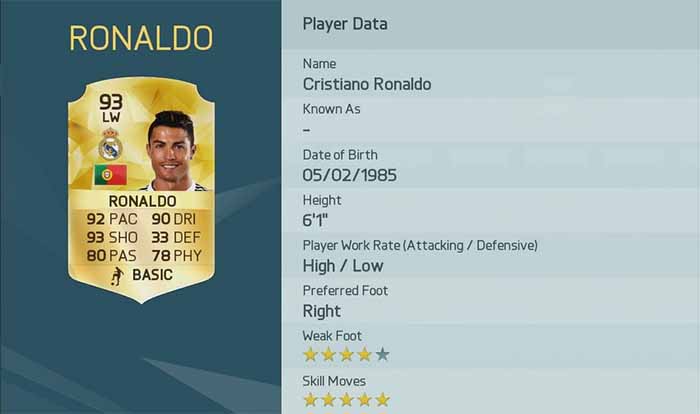 [vc_row][vc_column width="1/3″]Basic Details
Age: 30
Attacking Workrate: High
Defensive Workrate: Low
Height: 185 cm / 6'1″
Weight: 80 kg / 176 lbs
Weak Foot: ✮✮✮✮
Skill Moves: ✮✮✮✮✮
International Reputation: ✮✮✮✮✮
[/vc_column][vc_column width="1/3″]Basic Stats
Overall 93
92 Pace
93 Shooting
80 Passing
90 Dribbling
33 Defending
78 Physical
[/vc_column][vc_column width="1/3″]In-Game Stats
62 Aggression
93 Attack Positioning
29 Interceptions
81 Vision
91 Acceleration
90 Agility
62 Balance
94 Jumping
92 Reactions
93 Sprint Speed
79 Strength
87 Stamina
91 Ball Control
82 Crossing
88 Curve
93 Dribbling
95 Finishing
78 Free Kick Accuracy
86 Heading Accuracy
72 Long Passing
93 Long Shots
22 Marking
85 Penalties
81 Short Passing
94 Shot Power
23 Sliding Tackle
31 Standing Tackle
87 Volleys
Positions
Ronaldo is such a good player that you may want to use him in another positions.
Ultimate Team
LW – Chemistry 10
LM – Chemistry 10
RW – Chemistry 7
LWB – Chemistry 7
ST – Chemistry 4
CF – Chemistry 4
RM – Chemistry 4
CAM – Chemistry 4
CM – Chemistry 4
CDM – Chemistry 4
CB- Chemistry 4
Other Game Modes
ST – 91
CF – 91
LW / RW – 88
CAM – 88
LM / RM – 86
CM – 77
CDM – 64
LWB / RWB – 63
LB / RB – 57
CB – 52
GK – 16