Now it is official. FIFA 14 Cover has been revealed today on the EA Sports Twitter.
FIFA 14 Cover has been revealed by EA Sports
Here is the official FIFA 14 cover. One month ago we said that the provisional FIFA 14 Cover could be more than that. The cover was so good that we thought that maybe it might be the final one. It was not. EA Sports has twitted today the new final global FIFA 14.
We don't know how it is possible but are only us or this new cover is worse that the first one ? Messi (who else?) is running and celebrating a goal with Camp Nou as background. It is very similar with the one of FIFA 13. As it happened with last FIFA cover, Lionel Messi is in colours and everything else is black and white. And yes, the logo is not the same.
More than not wanting a FIFA 13 copy, we really don't want a Barcelona 14. Why we say that? First, because the E3 intro press was all made with Barcelona players. Then, because the first next-gen trailer and the first game play movie was a Barcelona vs Atlético Madrid match. Then, because most of the videos and pictures that EA have published have something to do with Barcelona players or with the Nou Camp. Finally, because if you look carefully to the FIFA 14 cover you will notice that the Barcelona colours are behind of Messi. It is not enough ? Only thing missing is the song Barcelona performed by Freddie Mercury or by The Three Tenors on the FIFA 14 original soundtrack.
OK. Maybe we are overreacting. Or not. What really matters is that the FIFA 14 Cover has been revealed and it will be the final one. Except for some special countries editions and the custom club covers. Let's see the FIFA 14 Cover to XBox 360, Playstation 3 and PC: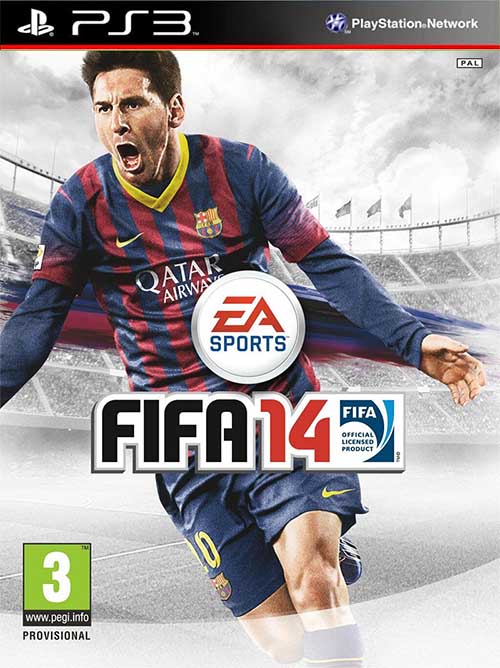 Click over the cover to maximize it
Click over the cover to maximize it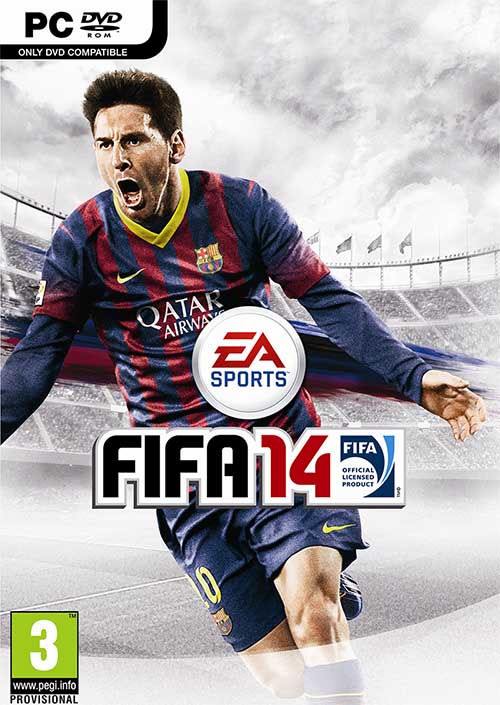 Click over the cover to maximize it