Real Madrid was the most used club in FIFA 15. Let's see how Real Madrid were used in the game.
FIFA 15 Infographic of Real Madrid
As you probably know, EA Sports is the official videogame partner of Real Madrid until 2018. To celebrate this date, EA Sports has released an amazing FIFA 15 Infographic showing interesting data like the best scorers, the most traded cards in Ultimate Team or the most usual opponents. Let's take a look.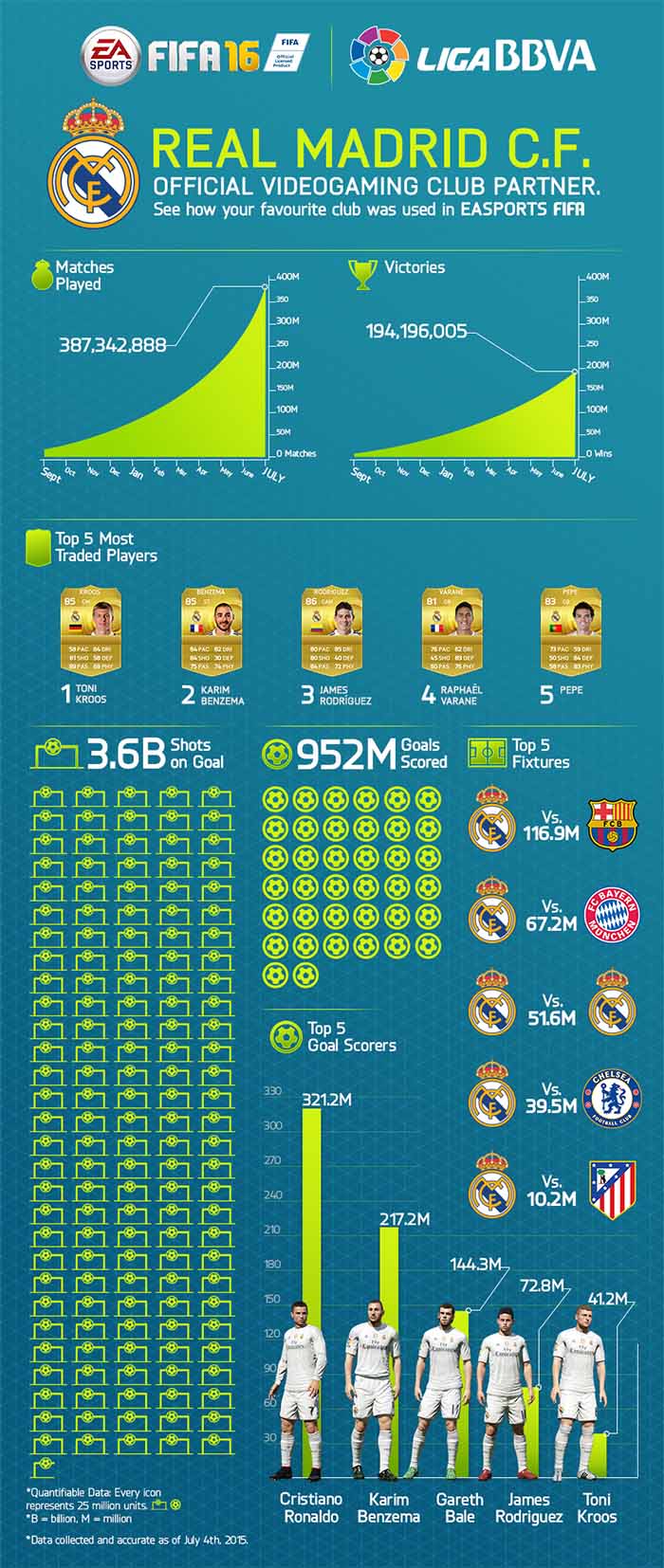 You can see here the FIFA 15 Infographic to the most popular leagues.