Do you want to play with the best players of FUT 15 ? Then, you have a chance. Read more about the FIFA 15 Messi & Pelé FUT Loan Item Giveaway.
FIFA 15 Messi & Pelé FUT Loan Item Giveaway
As a thank you to the millions of FIFA Ultimate Team fans in FIFA 15, EA Sports is rewarding every account worldwide with a five (5) match loan item of either cover star Lionel Messi or FUT Legend Pelé. Your loan item will be available immediately after EA's E3 press conference ends at 2pm PDT on Monday, June 15, 2015.
You must log in and claim your item by 11:59pm PDT on June 19, 2015 – after that time it will no longer be available.
This offer is open to all current and new Ultimate Team players in FIFA 15. You simply need to have an account on either PC, PlayStation 4, PlayStation 3, Xbox One or Xbox 360 in FUT to get access to this offer. Or, if you haven't created a FUT account, do so before 11:59 pm PDT on Friday, June 19, 2015 to receive the loan item.
Users playing on Xbox One or Xbox 360 will be granted with a five (5) match Pelé loan item. PC, PlayStation 4 and PlayStation 3 users will be granted with a five (5) match Lionel Messi loan item.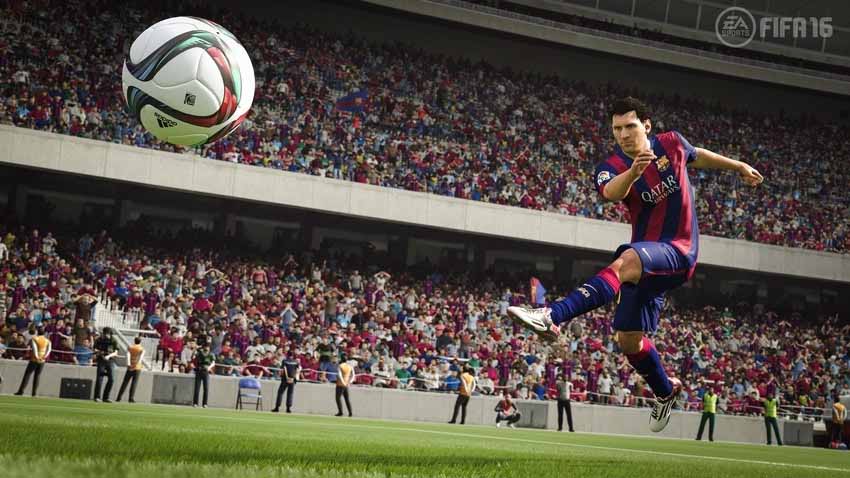 FIFA 16 launches on September 22 in North America and September 24 in other regions around the world. E3 is your first opportunity to see the heart of the innovative gameplay features coming to the game. Watch the E3 Gameplay Trailer and be sure to read about all the new & improved game play elements.
FIFA 16 innovates across the entire pitch to deliver a balanced, authentic, and exciting football experience that lets you play your way, and compete at a higher level. You'll have Confidence in Defending, take Control in Midfield, and you'll produce more Moments of Magic than ever before.