FIFA 16 Cover has been revealed. Check out how the global cover looks like.
FIFA 16 Cover was revealed by EA Sports
EA Sports used the social networks, twitter and facebook channels, to unveil the global FIFA 16 cover. This year they did it one week earlier than in FIFA 15 to show how Lionel Messi will looks like in the FIFA 16 cover.
FIFA 16 hits store shelves on September 22 in North America, September 24 in Europe and September 25 in the UK. As usually, Argentina and Barcelona icon Leo Messi is the FIFA 16 cover star of the main version. However, there will be some special countries / regions editions and custom club covers with other local talents. Leo will make his appearance in every FIFA 16 cover.
This is Messi's fifth appearance on a FIFA cover after featuring on FIFA Street, FIFA 13, FIFA 14 and FIFA 15. In that time, Messi has set the record for most goals in a year (91) and marked a milestone as the only player to receive the FIFA Ballon d'Or four times.
Messi ended the 2014–15 season with 43 goals and 18 assists in La Liga, making him the league's highest assister, and the second highest scorer behind Cristiano Ronaldo. He was joint top scorer in the Champions League alongside Cristiano Ronaldo and Neymar, and was also the highest assist provider, with 6 assists. The forward line of Messi, Neymar and Luis Suárez ended with 122 goals, the highest for a season by a Spanish team in history, Messi himself scoring the most with 58 goals. In July 2015, he lost the Copa America final against Chile and it was reported that he rejected the Most Valuable Player that he had won.
Let's check the global FIFA 16 cover for the five main platforms: PC, PS4, XBox One, PS3 and XBox One.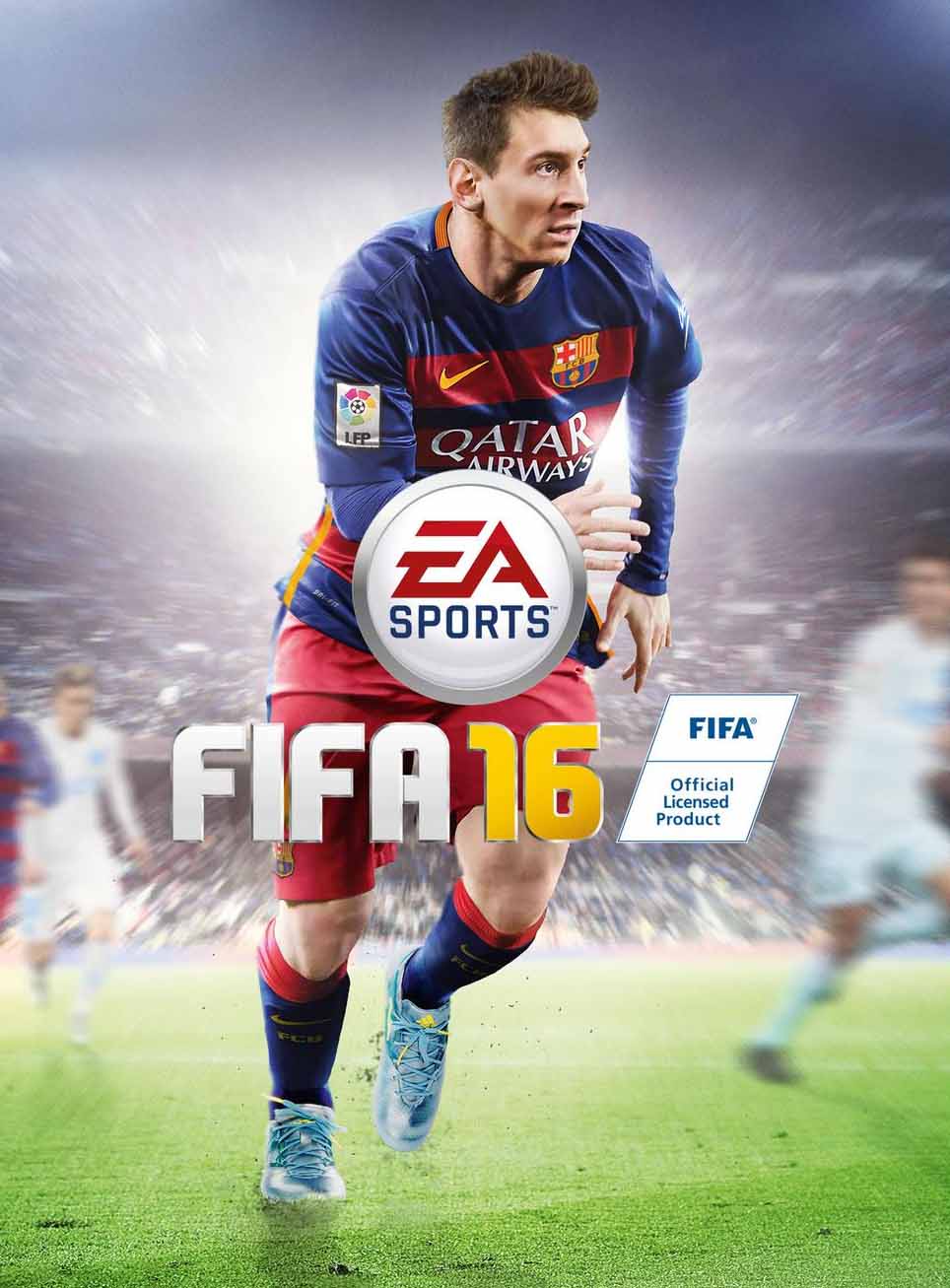 Global FIFA 16 Cover