Yes, it is true. It will not be possible to play the Free to Play EA Sports FIFA World after June 14th, 2015. The game will be shut down.
FIFA World : The End of the Free to Play EA Sports FIFA
It is a somewhat surprising news because two years ago EA Sports have announced FIFA World as the future of the FIFA franchise. It started as a Beta in Brazil and Russia and then it was opened for many other countries. The gaming industry is investing in free to play games but FIFA World hasn't convinced the EA Sports bosses that decided to shut down the game.
As of today you won't be able to register new accounts or purchase FIFA Points. Here's the official announcement: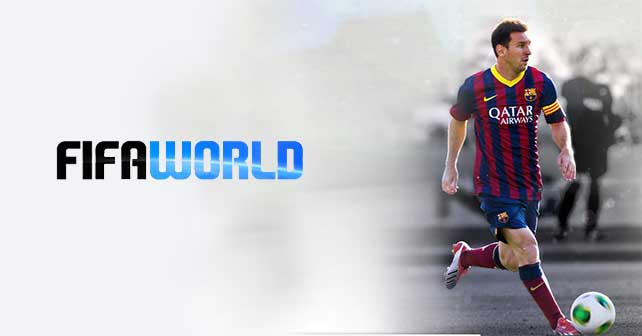 Today we are announcing that we are ending development of EA SPORTS FIFA World.
First and foremost, we know our loyal and passionate community will be most disappointed by this news. Your feedback and support during the beta testing period was invaluable and inspiring. From everyone on the FIFA World team, we thank you.
Our goal with FIFA World was to create an authentic FIFA experience that could be enjoyed by the millions of football fans around the world who don't have access to a console or high-powered PC. The result was FIFA World, a new PC experience that combined award-winning FIFA gameplay with a live service. After a beta of nearly 18 months, an enormous amount of feedback and some great times with our players, we just didn't have the momentum to bring the game to a full commercial launch. It's a tough decision, but we believe ultimately the right one, that we stop development on the game. FIFA World beta servers will be open for the next 90 days until July 14th, when they will be permanently shut down. We encourage everyone to use any remaining FIFA Point balance by that time. While you can still spend FIFA Points you currently have, purchasing of new FIFA Points will be disabled as of today, as will the ability to register new accounts. If you have questions about this, please contact us at help.ea.com.
Once again, we thank everyone who participated in the FIFA World Beta. Our team is proud of what we have achieved with this game and we're not done looking at new ways to bring new FIFA experiences to players around the world.
FIFA World development team