FIFA 14 will be the major EA's release this year. But what we know about the new FIFA ? Right now there is nothing official. Check out the FIFA 14 rumours.
Diadora Boots will be included in FIFA 14
Last month, the Diadora Account Manager Simon Rutgers used his Twitter account to talk about a potential partnership deal with EA SPORTS.
It can be just a FIFA 14 rumour but his words seemed very clearly about the chance of having Diadora boots on the new FIFA:
"The contacts between Italy and Canada have been laid, it looks good. Sign contracts and to elaborate about. # FIFA14 # Diadora"
"Call, Mail, EA Sports / FIFA 14 & administration. Just some things I'm busy with a day office work. #Diadora.".
Brazilian Second Division Teams will be included in FIFA 14
We already showed to you which Brazilian teams of Serie A will be included in FIFA 14. We already knew that Palmeiras, one of Brazil's top supported clubs, could make part of FIFA 14 even having been relegated to Serie B. We thought that Palmeiras could be included in the 'Rest of the World' section but it can happen in a different way.
Two clubs of Brazilian Serie B already closed a deal with EA Sports: the Figueirense Futebol Clube and the Criciúma Esporte Clube. It means that whole Brazilian Second Division will be licensed in FIFA 14. Or not…
Figueirense FC published in their website the following note: "Figueirense FC is the first Santa Catarina club licensed in FIFA 14. The Figueirense Football Club signed a contract with Electronic Arts Inc. (EA Sports), the company responsible for the series of football games. With this, our club will be in next FIFA video games. Until the latest version, for lack of licensing the Club appeared in games in general terms, with the name Santa Catarina and the colors black and white, without the badge, true athletes and official sponsors. Now, fans can play with the name, players and official kits. (…) The contract with EA Sports is valid for 5 years".
Also the marketing director of Criciúma, Cláudio Gomes, have confirmed that they will be officially licensed for FIFA 14. According to him, they closed the deal for something like $4.000 per year. It will be the first time that this club will be in FIFA and PES video games. The official announcement was made on their website.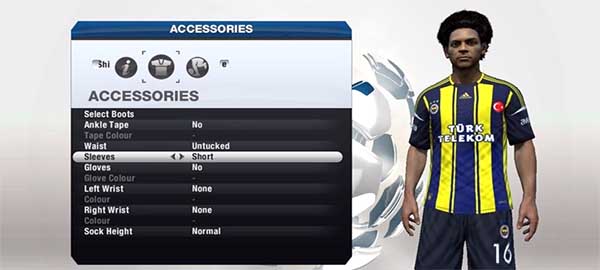 Fenerbahce will be included in FIFA 14?
After being removed of FIFA video games, many supporters want the Turkish League back. It probably will not happen yet, but it seems that at least Fenerbahce could be included in the new FIFA.
Fenerbahce VP Omer Temelli confirmed on his twitter account that there are negotiations ongoing between the club and EA Sports.
We are waiting for official FIFA 14 news. As soon as it happens, we will bring it here to you.