New season, new FIFA. New FIFA, new FIWC. The FIWC 2016 Grand Final will be played in New York City.
FIWC 2016 Grand Final will be played in New York City
As the first season of the FIFA Interactive World Cup 2016 (FIWC 2016) officially kicks off, players now have even more motivation to qualify for the Grand Final with the news that it will be held in New York City.
The 2016 Grand Final location lives up to the tradition of hosting the tournament's decisive showdown at memorable and iconic destinations around the world, with previous events held in Munich, Rio de Janeiro, Dubai and Madrid.
Speaking about the competition's penultimate event, reigning FIWC Champion Abdulaziz Alshehri from the Kingdom of Saudi Arabia said: "Being part of the Grand Final in New York is a dream come true for me. I am deeply grateful to have the chance to defend my title in this amazing city."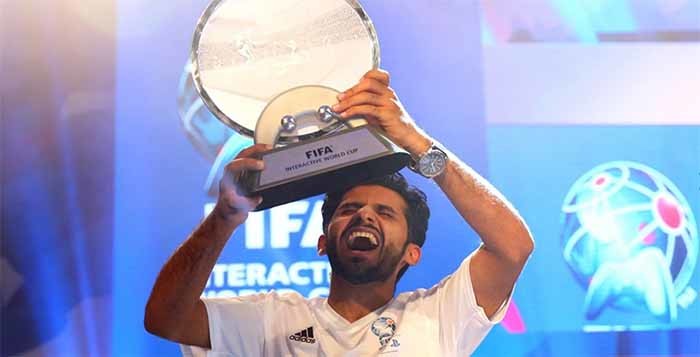 Joining Alshehri in New York City will be 30 competitors who qualified online as well as the winner of the Host Country Qualifier. The 2016 Grand Final of the FIWC is the first time in the history of the tournament that players on dual platforms – the Xbox One and PlayStation®4 – will be able compete against each other to be crowned champion and take home USD 20,000 in prize money and an invitation to the prestigious FIFA Ballon d'Or annual awards ceremony.
"We are pleased to follow the recent announcement of the changes to the tournament structure for 2016 with this exciting news of the Grand Final location," said Thierry Weil, FIFA Marketing Director. "I have no doubt this news will encourage even more people to register for the FIFA Interactive World Cup than ever before."
Online qualifications will take place on the PlayStation and Xbox networks through the latest version of EA SPORTS™ FIFA 16. Players have the opportunity to compete in three seasons of the tournament, running from October through December 2015.