For Which Platforms Will FIFA 14 Be Released ? Find the answer in this article.
For Which Platforms Will FIFA 14 Be Released ?
Everybody knows that FIFA 14 will be released, as always, for Playstation 3 and XBox 360. Most of the gamers also knows that this game will be released, some months later, for next-generation consoles Playstation 4 and XBox One. But FIFA 14 will be released also for other platforms. Let's see which ones…
FIFA 13 sold through 14.5 million units in fiscal year 2013. It represents more 30 percent compared with FIFA 12 sales from the prior year. Net revenue from digital sales hit $200 million in adjusted, non-GAAP terms, an increase of 94 percent compared with FIFA 12 year-over-year. For FIFA 14 the expectations are very high.
Most of the FIFA 13 copies sold were to current-gen consoles XBox 360 and PS3. This year, FIFA 14 will also release on the Xbox 360® games and entertainment system with Kinect™ from Microsoft, PlayStation®3 computer entertainment system with PlayStation Move support and Windows® PC. The motor engine of FIFA 14 on these platforms will be the same that was used in the previous versions.
Next-Gen FIFA 14, developed at EA Canada, will release worldwide on Holiday season on Xbox One and the PlayStation 4. This version of FIFA 14 will use the new EA Sports Ignite motor engine. You can learn more about it HERE.
It will be not possible to play FIFA 14 in the other popular next-gen console: the Wii U. EA Sports said it took the decision after the poor sales of the Wii U version of FIFA 13.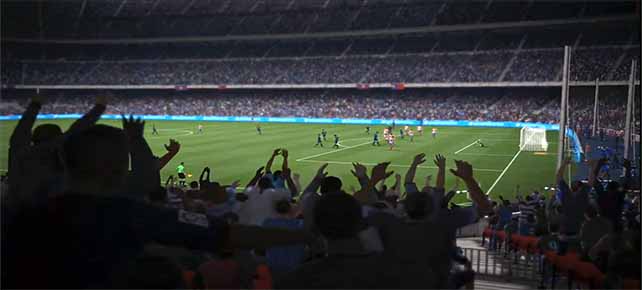 But FIFA 14 will not be an exclusive of PS3, PS4, XBox 360 and XBox One. It will be released also on Nintendo Wii™, Nintendo 3DS™, PlayStation®Vita handheld entertainment system, PlayStation®2 computer entertainment system, and PSP® (PlayStation®Portable) system.
As you may expect, FIFA 14 on mobile will be available on iPhone®, iPad®, and iPod®touch as well as Android devices. There is a good chance to be released on other mobile platforms but until now there is not any official confirmation.
Let's see in which platforms will FIFA 14 be released and in which dates:
North America on September 24 and Worldwide on September 27
Microsoft Windows
Playstation 3
Playstation 2
Playstation Vita
Playstation Portable
XBox 360
Nintendo Wii
Nintendo 3DS
This Fall
iPhone
iPad
iPod touch
Android
This Holiday
Playstation 4
XBox One