FIFA 14 Ultimate Team producer, Marcel Kuhn, has shared some info about the new features and improved visuals.
Interview with Marcel Kuhn, FIFA 14 Ultimate Team Producer
Marcel Kuhn, FIFA 14 Ultimate Team Producer, talked in an interview about how FUT 14 will be.
Here are the main topics:
Visual Improvements
When trading players, you'll notice that the items themselves have a new look. They now look like shields. When players get onto the football pitch they go into battle so to have shields on the pitch looks really cool.
Chemistry Changes
One of the core additions this year is an addition to the chemistry system. You can now tweak the attributes of players using a consumable to make them the best fit for your team. Players also have brand new Chemistry Styles which determine the attributes that will be effected by the chemistry level, as well as by how much. There will be low, medium and high boosts for specific attributes based on these chemistry styles.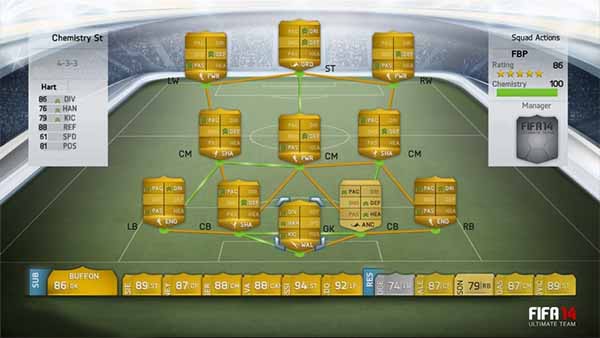 Customisations Added
Some other core features that have been added based on requests from the community are the single online match mode and also new customisation options. FIFA 14 players will be able to select player roles (captain, corner kick, penalty kick takers etc) and also assign kit numbers to players.
Filters Search Improvements
Lastly, players can now search for players by player name in the transfer market, bringing up all the different versions of a specific player faster than ever before.
If you want to know more about how FIFA 14 Ultimate Team will be, you can check it HERE. We also recommend THIS article, where you can find everything that will change with great detail.
You can watch the interview with Marcel Kuhn, FIFA 14 Ultimate Team Producer, in video here:
Source: EA Vision Website