Polish Ekstraklasa League may be included in FIFA 14. It is not confirmed yet, but it seems that there is a good chance to happen. We will explain you why.

UPDATE
Polish Ekstraklasa League was confirmed as being part of FIFA 14.
It was the last league to be announced.
Polish Ekstraklasa League may be included in FIFA 14
EA didn't say nothing about it but it seems that the Polish Ekstraklasa League will be included in FIFA 14.
The rumour started when the Star-Typ Sport, one of the main sponsors of Polish Ekstraklasa League, posted in their official facebook page that the league will get fully licensed in FIFA 14.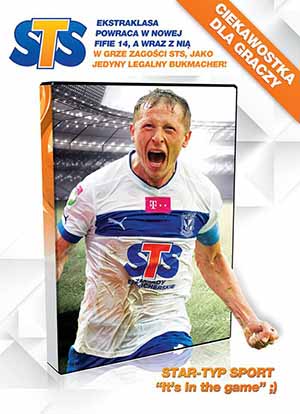 It is not the first time that someone can not keep a secret. Daniel Gonzalez, director of marketing and PR for EA Latin America, helped us to be the first website to announce the FIFA 14 release date.
The Polish Ekstraklasa League, also known as T-Mobile Ekstraklasa for sponsorship reasons, is the country's primary football competition. Sixteen clubs compete annually, where a champion is decided and two clubs are promoted and relegated to and from the I Liga. Legia Warsaw, the fourth club with more titles (9), won again in this season 2012-2013. Górnik Zabrze and Wisła Kraków, fifth and seventh in this season, are the clubs with more titles: 14 each one. Róbert Demjan (Podbeskidzie) was the top scorer.
If you want to know more about the Polish Ekstraklasa League on season 2012-2013, click HERE.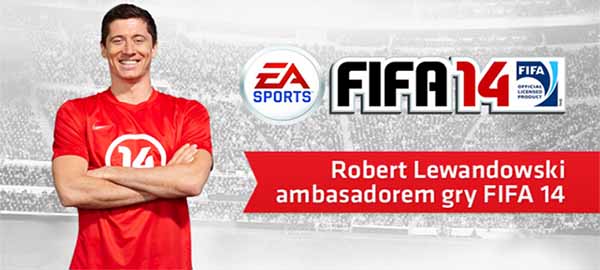 Can we expect to have the whole Polish Ekstraklasa League licensed in FIFA 14? Maybe. We will know it soon but there are something that makes this rumour even stronger.
According to the Polish Facebook page of EA Sports FIFA, the Dortmund superstar Robert Lewandowski, that in the previous season scored four times in a single match against Real Madrid, has been named as an EA ambassador.
The Polish Facebook page announced that "Robert Lewandowski w najbliższym sezonie zagra w największym piłkarskim klubie świata – w grze FIFA 14!". The same is to say that Robert Lewandowski will play in the next season in the biggest football club in the world: in FIFA 14.
The player that seems to be moving to Bayern FC in 2013-14, will be probably in the cover of FIFA 14. But it may means something more…