The second FIFA 14 update is currently live on PC and it will be released for consoles in the next week.


UPDATE
October 10th
The 19Mb patch for XBox 360 and PS3 was released and it fixes the same issues of the PC version.


Second FIFA 14 Update
EA Sports has released the first update for FIFA 14 on September 25th. Now they are releasing the second FIFA 14 update. The most popular fix made is probably the improvement made to dynamic camera but there are other good things. Find out what has changed.
The second FIFA 14 update addresses issues that FIFA fans have brought to EA Sports, including the following:
Balancing lofted through balls.
Balancing attacking headers.
Balancing finesse shots.
Improved defender switching during crosses.
Freezes while making substitutions during gameplay.
Freezes while entering and exiting Leaderboards.
Improvements made to Dynamic Camera.
Corrected crowd sections in Signal Iduna Park.
Corrected "Any" and "GK" filters in Pro Clubs.
According to EA Sports, they've located some of the issues causing freezing throughout the game, but not all of them. There are a small percentage of remaining crashing/freezing instances and the team will continue to investigate and address them as needed. The same is to say that there will be more patches in a near future.
They also have responded to the community and upgraded FIFA 14 cover star Stephan El Shaarawy to 4* Skills in Online Seasons, Head to Head, and Career Mode using EA Sports Football Club Match Day. However, since the FIFA 14 Ultimate Team ratings and database are separate from the Match Day Update, he will be assessed and potentially upgraded in FUT in January when the first UP cards comes out.
If you want to remember what has changed in the first update for FIFA 14, click HERE.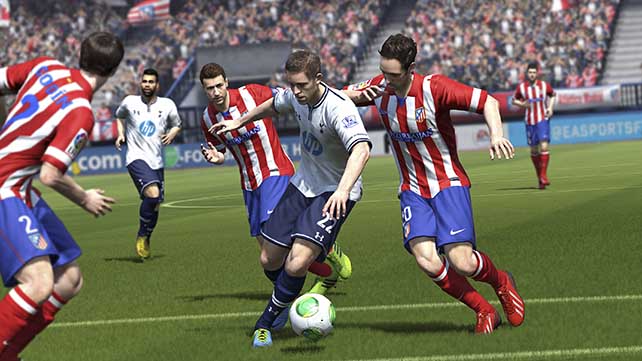 The second FIFA 14 update is live on PC's since October 5th