Last year, one of the focus about new teams was the Serie B of Italian football. This year, it is the Serie A. Let's see how it may improve in your FIFA 15 experience.
Serie A will be Improved in FIFA 15
The key word for EA Sports this year is authenticity. That's why they have announced an agreement with Lega Serie A to insert officially Serie A TIM in the new edition of the most successful EA Sports title.
When FIFA 15 launches around the world this September, fans of Italy's Serie A will have a lot to look forward to. In addition to the previously announced Italian commentary team, all 20 Serie A clubs will be fully licensed in the game. This partnership with Italy's top league includes:
Official Serie A TIM logo and branding
The Scudetto Trophy
Official Nike match ball
All 20 clubs with authentic kits and crests
Additionally, EA Sports have worked over the last few years to get as many players scanned into the game to further enhance the realism of one the world's most popular leagues.
According to the Lega Serie A President, Maurizio Beretta, "being alongside a partner of international fame such as EA Sports certifies and consolidates the strength of our football. FIFA 15 will allow us to affirm our brand in the field of electronic games at world and will give fans the opportunity to enjoy a unique experience, with the Serie A league and Cup of Champion of Italy competitions".
In the other hand, Daniel Siciliano, Head of Marketing at Electronic Arts Italy, said that "this collaboration with the Lega Serie A, the most important professional level of Italian football, makes us extremely proud and it is an opportunity for EA Sports to give all fans of Italian football, in Italy and in the rest of the World, a even greater level of authenticity".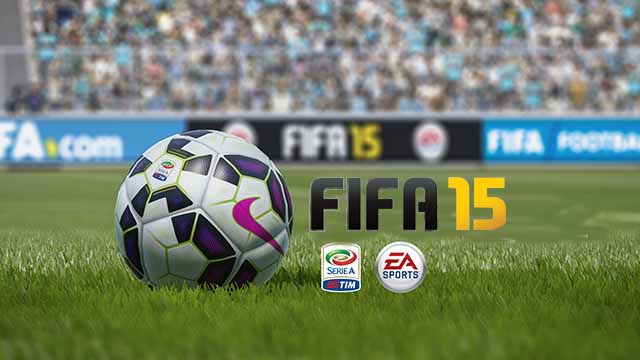 Here is the list of the 20 Serie A clubs that will be fully licensed in FIFA 15:
Atalanta
Cagliari
Cesena
ChievoVerona
Empoli
Fiorentina
Genoa
Hellas Verona
Inter
Juventus
Lazio
Milan
Napoli
Palermo
Parma
Roma
Sampdoria
Sassuolo
Torino
Udinese