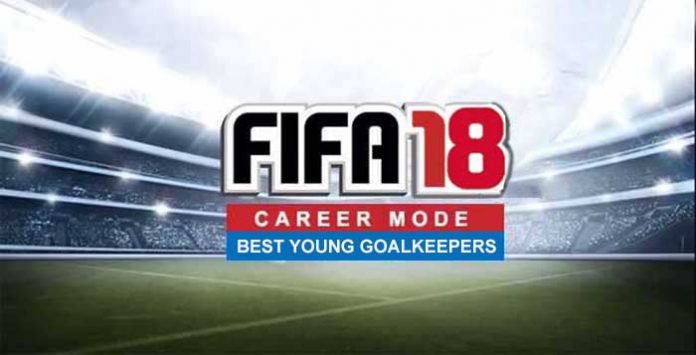 Are you building your squad but you are not sure about which goalkeepers you should buy? Take our suggestions of the best young goalkeepers for FIFA 18 Career Mode.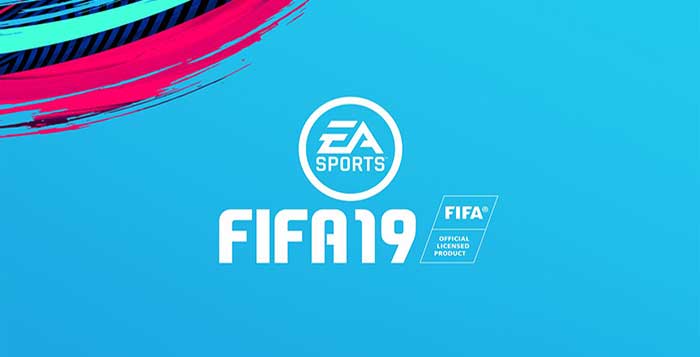 How to choose the Best Young Goalkeepers
In this article we will suggest the best young goalkeepers for FIFA 18 Career Mode that you should be able to use in your club. Keep in mind that the best players for us may not be for you. It depends of your club, your other players, formation, transfer budget, wages budget, play style, preferences, etc…
To select the best players, we have mainly into consideration their stats, potential and age.
In our website we suggest goalkeepers of three categories:
✔️ Best of the Best
Ideal for unlimited wallets or for who wants the best.

✔️ Best Deals
Decent GK that you can find at good prices or be ending their contracts.

✔️ Best Young
Under 23 GK with great growth. Potential future top players.




Best Young Goalkeepers in FIFA 18 Career Mode


1



GIANLUIGI DONNARUMMA
Nationality: Italy 🇮🇹
Club (first season): AC Milan
Rating: 82
Potential (1): 94
Age: 18
Donnarumma is the young goalkeeper that everyone is talking about. He's the youngest player to be called up to the senior Italian national team since 1911 and also the youngest goalkeeper to start a match in the history of Italian football. If you want the best young goalkeeper of the game, you need to buy him.
2
KEPA ARRIZABALAGA
Nationality: Spain 🇪🇸
Club (first season): Athletic Club
Rating: 80
Potential (1): 87
Age: 22
Most of the good young goalkeepers are not ready yet to play for a top club. That's not the case of this one. Arrizabalaga and Donnarumma are perfect choices for any team, especially if you are thinking to play several seasons.
3
ALBAN LAFONT
Nationality: France 🇫🇷
Club (first season): Toulouse FC
Rating: 77
Potential (1): 89
Age: 18
With only 18 years old, Lafont is already one of the under 23 players you can buy. Do it as soon as possible and put him playing in some matches to give him the chance to improve. He is a genuine wonderkid in FIFA 18 Career Mode.
4
ALEX MERET
Nationality: Italy 🇮🇹
Club (first season): SPAL
Rating: 74
Potential (1): 88
Age: 20
Donnarumma is the best young goalkeeper but it won't be easy to buy him. If you need a plan B, Alex Meret is who you are looking for.
5
CHRISTIAN FRUCHTL
Nationality: Germany 🇩🇪
Club (first season): FC Bayern
Rating: 65
Potential (1): 86
Age: 17
One day, Manuel Neuer will need to be replaced, on the German national team and on FC Beyarn goal, by someone very talanted. In that day, everyone will know who Christian Fruchtl is.
6
ANDRE ONANA
Nationality: Cameroon 🇨🇲
Club (first season): Ajax
Rating: 78
Potential (1): 85
Age: 22
Onana is already a good goalkeeper for most of the clubs. Soon, he will be a good goalkeeper for any club. Try to sign him now to ensure that your goal will be in safe hands for the next 10 seasons. Another good product from the Ajax academy.
7
BARTŁOMIEJ DRĄGOWSKI
Nationality: Poland 🇵🇱
Club (first season): Fiorentina
Rating: 71
Potential (1): 86
Age: 20
Dragowski was one of our choices two years ago, when he was playing for Jagiellonia. Now that he moved to Fiorentina, he's not anymore a unknown player. Is career mode becoming real life?
8
WUILKER FARINEZ
Nationality: Venezuela 🇻🇪
Club (first season): Free
Rating: 73
Potential (1): 87
Age: 19
There is a good thing about this goalkeeper: is a free agent. Sign him and give him time because he will grow up and become a top-goalkeeper. Guaranteed. You don't have nothing to lose.
9
JOEL CASTRO PEREIRA
Nationality: Portugal 🇵🇹
Club (first season): Manchester United
Rating: 71
Potential (1): 84
Age: 21
In less than two years Joel Pereira will be a great choice for your goal. He will grow up very fast. He only need to play.
10
MILE SVILAR
Nationality: Belgium 🇧🇪
Club (first season): SL Benfica
Rating: 63
Potential (1): 83
Age: 18
Svilar is compared in his country to Michel Preud'Homme. He has a lot to learn but no one can denies his talent.
🏆 BEST YOUNG GOALKEEPERS
TOP 10
1️⃣ Gianluigi Donnarumma
2️⃣ Kepa Arrizabalaga
3️⃣ Alban Lafont
4️⃣ Alex Meret
5️⃣ Christian Früchtl
6️⃣ Andre Onana
7️⃣ Bartłomiej Drągowski
8️⃣ Wuilker Farinez
9️⃣ Joel Castro Pereira
1️⃣0️⃣ Mile Svilar
If you want to check the best young goalkeepers of previous years, just click over it: